A little known secret in Boothbay is that even without a private boat, you can visit Squirrel Island, a summer colony just a few minutes off the coast of Boothbay.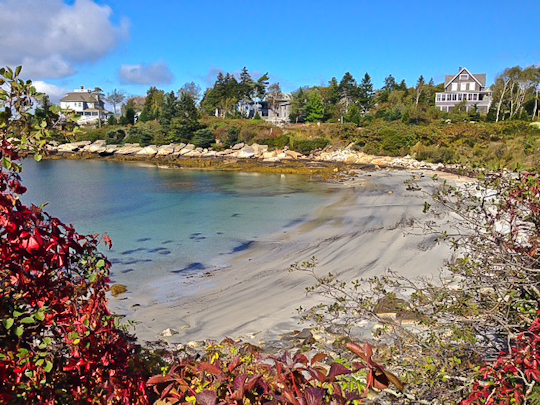 This small island is named for its shape, not for its inhabitants (I actually did not see a single squirrel during my visit, except the seemingly obligatory stone garden ornament squirrels.)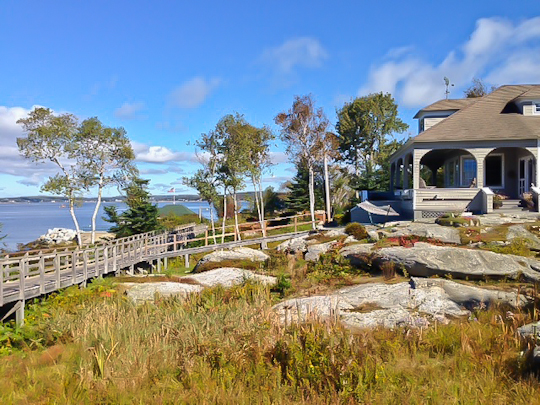 There are no shops or restaurants on the island, except for a pop-up ice cream café open only for about 6 weeks each year in the height of the summer. But if you pack some water and snacks and pick a sunny day, Squirrel Island makes for a spectacular day or half-day trip from the Harbor.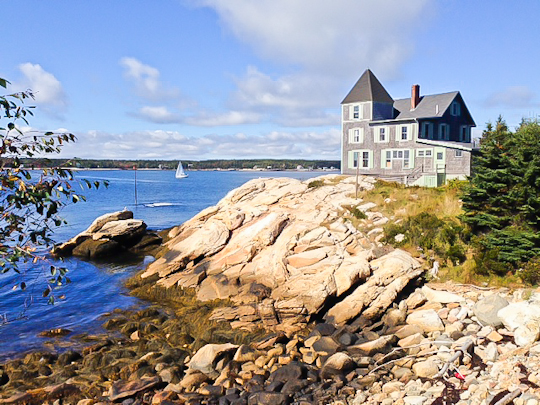 To get to Squirrel Island, take the Balmy Days' Scenic Harbor Tour on their boat, The Novelty. Check the schedule and time your harbor cruise to get off at Squirrel Island and return to Boothbay with a harbor cruise later in the day (usually 2 or 2 1/2 hours later). Two hours is enough time to get a sense of the island--to walk the perimeter and also most of the interior. Spring Cove (see the top photo, above), a 10-minute walk south of the ferry port (see map below), has a beautiful beach with turquoise water--yes, turquoise water, in Maine!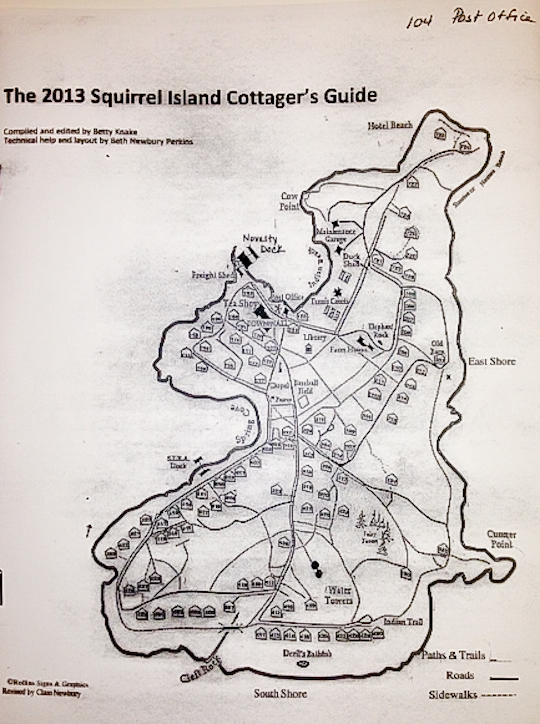 The western side of the island is lined with beautiful "cottages" (some are closer to mansions) and a boardwalk path linking them. The (now dirt) path continues through a wilder, wooded section in the southeast of the island, then rejoins a paved path in the northeast.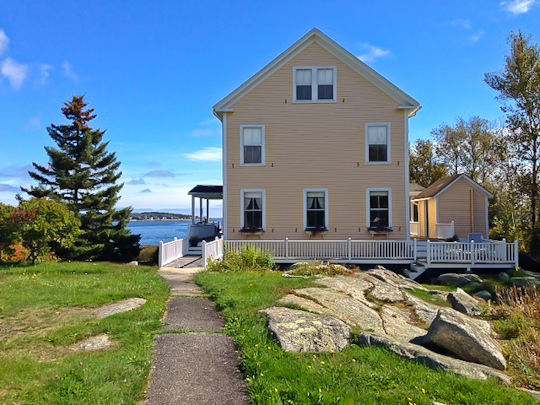 Squirrel Island is a must-see for anyone visiting in season! You can do the trip most days May through mid-October.