Restaurants and Coffee Shops
Here are some of my favorite restaurants in the area (all are in Boothbay Harbor unless otherwise noted). If you're looking for slightly more gourmet cuisine, your best options are Thistle Inn, Ports of Italy, Boathouse Bistro, Fisherman's and the Newagen Seaside Inn.
My very favorites: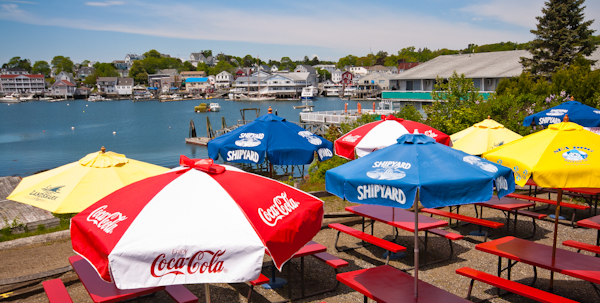 The Lobster Dock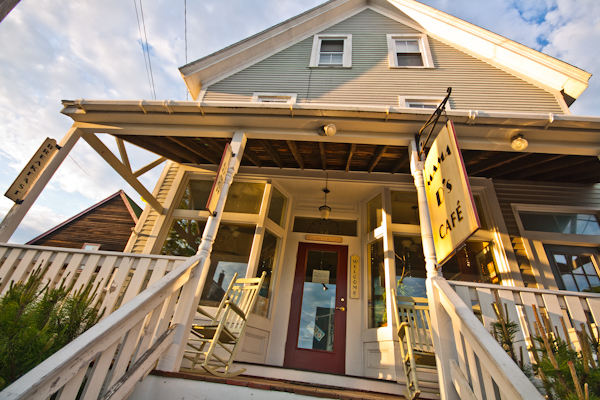 Mama D's Cafe
Honorable mentions:
And there are still others! If you're wondering why I have not mentioned the new Harborside Tavern (where Andrew's Harborside used to be), I just haven't gotten around to trying it yet! I'm also looking forward to trying Karen's Hideaway, the fancier of Spruce Point's restaurants and Cod's Head soon.
A few months ago, I counted nine restaurants or cafes within easy walking distance that are open in the winter and over thirty in the summer! The Chamber of Commerce website lists almost all the local restaurants, coffee shops, markets and more and gives contact details for each. When visiting the cottage, you will also find a basket with menus from various local restaurants.
Clambakes
Cabbage Island Clambakes If you're visiting in the summer, do not miss this traditional clambake on Cabbage Island (however, I do recommend that you miss breakfast that day!) A boat picks you up in the Harbor and brings you on a tour around Spruce Point to the small Cabbage Island in Linekin Bay where you have some time to explore the island and stake out your picnic table (indoors if the weather turns foul) and prepare to eat 2 lobsters and steamers that are prepared in a bath of saltwater and seaweed on the water's edge, corn-on-the-cob, baked potato, blueberry cake and more. Be sure to reserve in advance at (207) 633-7200.
Bars
While Boothbay does not offer a lot in terms of nightlife, most of the local restaurants have bars and many are open late in the summers. If you're in the mood to hit a local watering hole, my top recommendations are: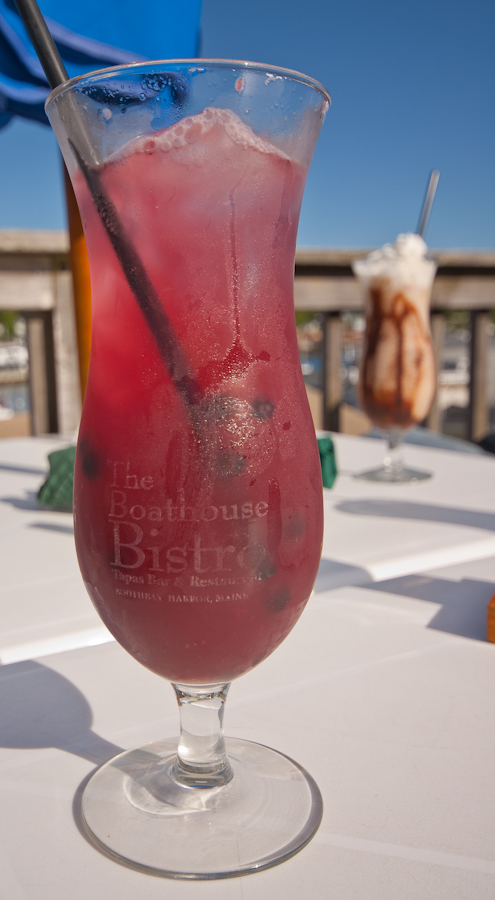 Blueberry sangria on the roofdeck at the Boathouse Bistro
Groceries
There are a number of options if you prefer to buy food and cook back at home:
Special Treats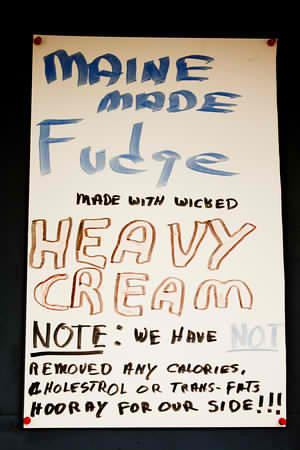 Orne's Candy Store
Picnics, Parks & Picnic Supplies
Our family has been coming to the Boothbay area for almost 100 years now, and those years have always included memorable picnics in perfect spots. We have left a big canvas bag with a picnic blanket and thermos in the cottage for your use. Here are our three favorite combinations (over four generations) of gorgeous sites with not-to-be-missed places to buy food right on the way.
Barter's Island & Porter Preserve
Southport & Hendricks Head Beach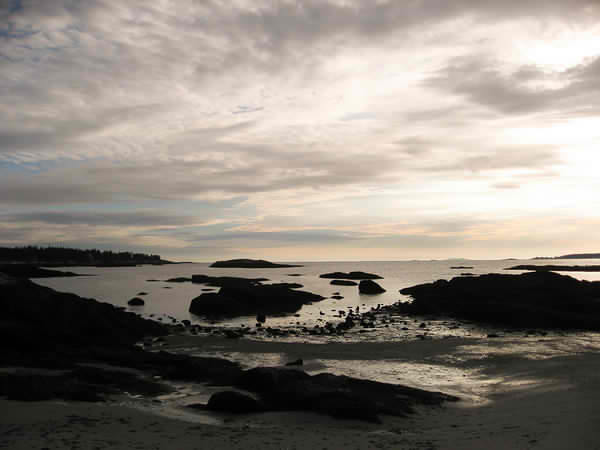 Hendricks Head Beach at sunset
East Boothbay/Ocean Point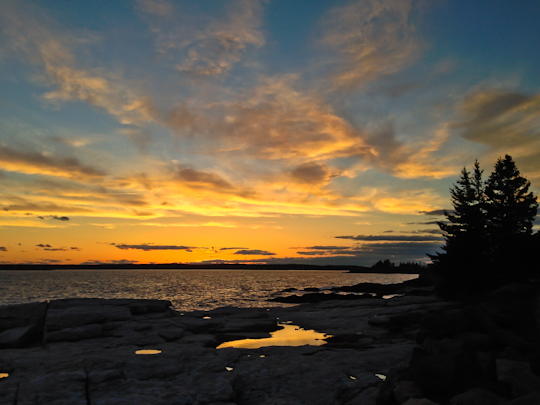 Ocean Point
Three more picnic ideas: