Boothbay is home to a number of unique shops (no chains stores here!) and art galleries. Some of my favorite shops are: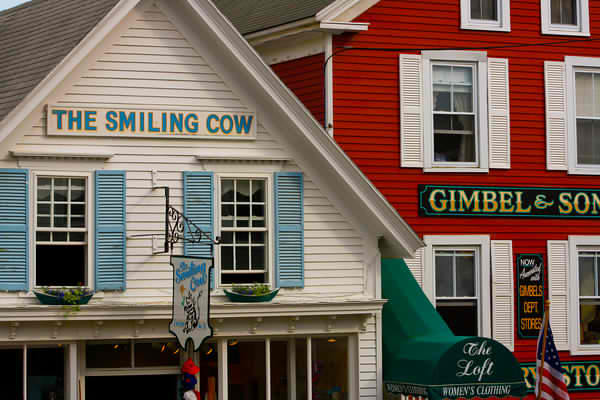 The Smiling Cow and Gimbel & Sons
The Mung Bean (37 Townsend Ave): Another friendly neighbor, the Mung Bean houses several rooms of Maine and American handcrafts. Do mention that you are staying next door at Back Bay Cottage.
The Village Store (34 Townsend Ave): Wind your way through 7 rooms of home goods and other gifts.
The Boothbay Region Art Foundation website lists galleries and studios in the region. Their gallery is located at 1 Townsend Ave in the heart of downtown and serves as a gallery for up-and-coming artists.
Footbridge Gifts (8 Bridge St.) has a great collection of local gifts, home decorations and food products, many at very reasonable prices.
Sherman's (5 Commercial St.) A trip to Boothbay is never complete without a (daily) visit to Sherman's, to pick up the morning paper, sift through the books on the upper level, or buy a gift to bring back home.
Friends of the Library Used Bookstore (McKown St., behind the Memorial Library, (207) 633-3112).
There are a handful of antiques shops in Boothbay, although for more avid antiques collectors, you should be sure to visit the antique shops in Wiscasset.