Portside has two bedrooms and two full bathrooms, as well as a den that can be used as a third bedroom, sleeping up to six people in total:
Living room & dining room
Cuddle up in front of the gas fireplace in the living room, watch TV on the flat screen or pop in a DVD while watching the activity of the inner harbor through the large front windows. The dining room seats six people and offers an elegant alternative to eating out.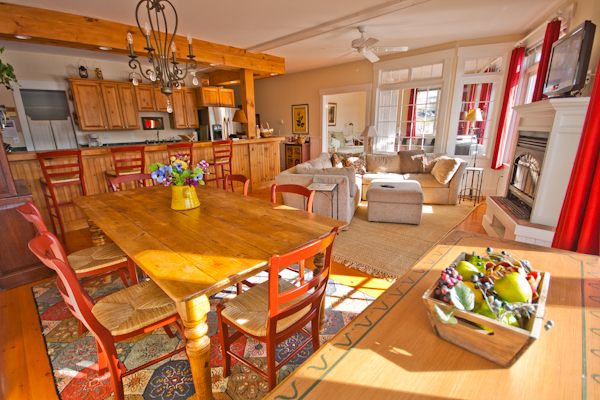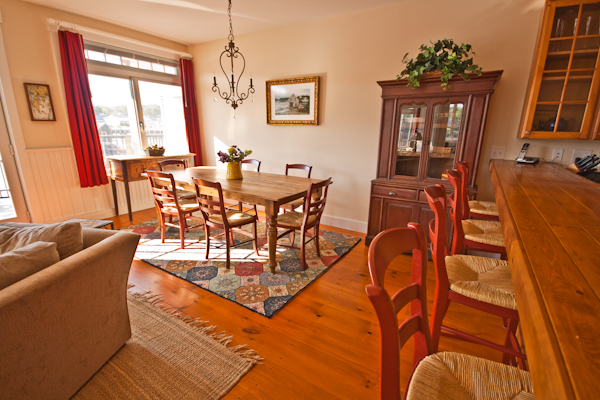 .
Kitchen
The kitchen has state-of-the-art appliances and everything you will need—from cookbooks to a wine fridge to crock pot to lobster pots, crackers and picks—if you prefer to cook your meals in. Four stools along the counter make for a pleasant breakfast spot.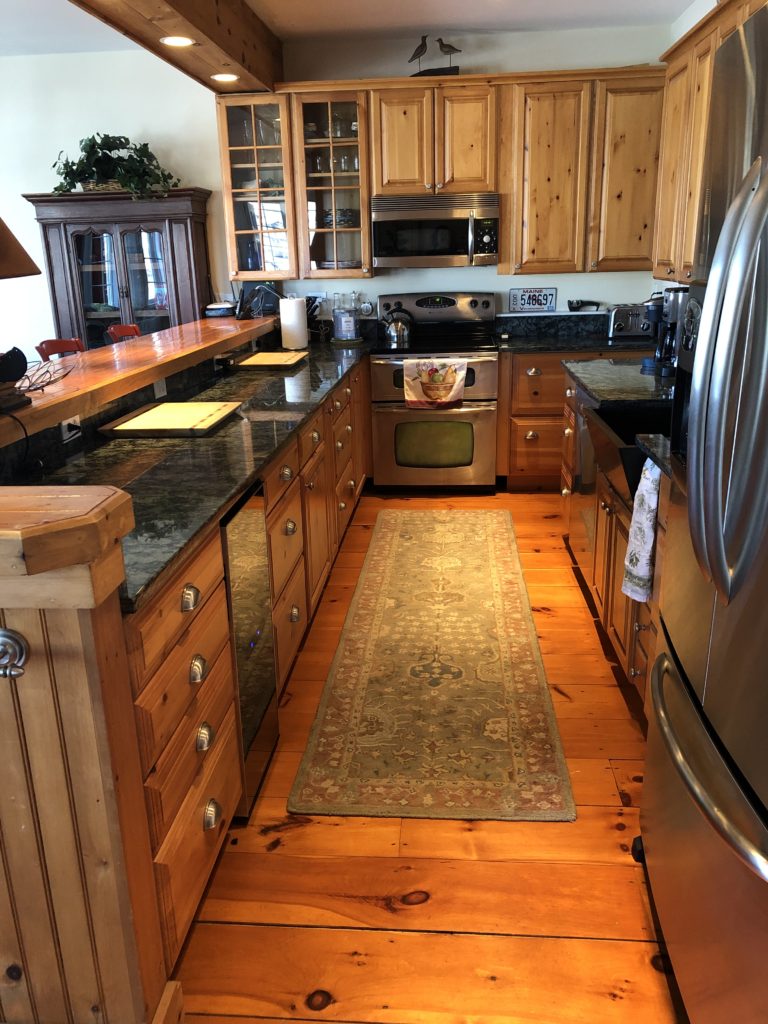 Master bedroom
The master bedroom has a queen bed, a small flat screen TV, and a large bathroom with a walk-in closet, two sinks, separate toilet area and delightful shower.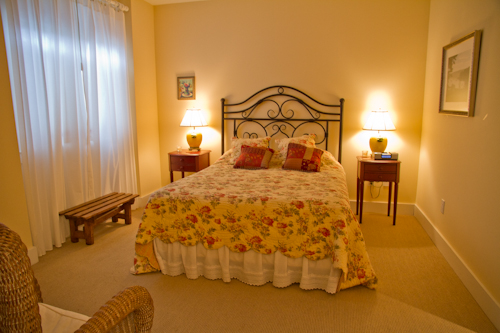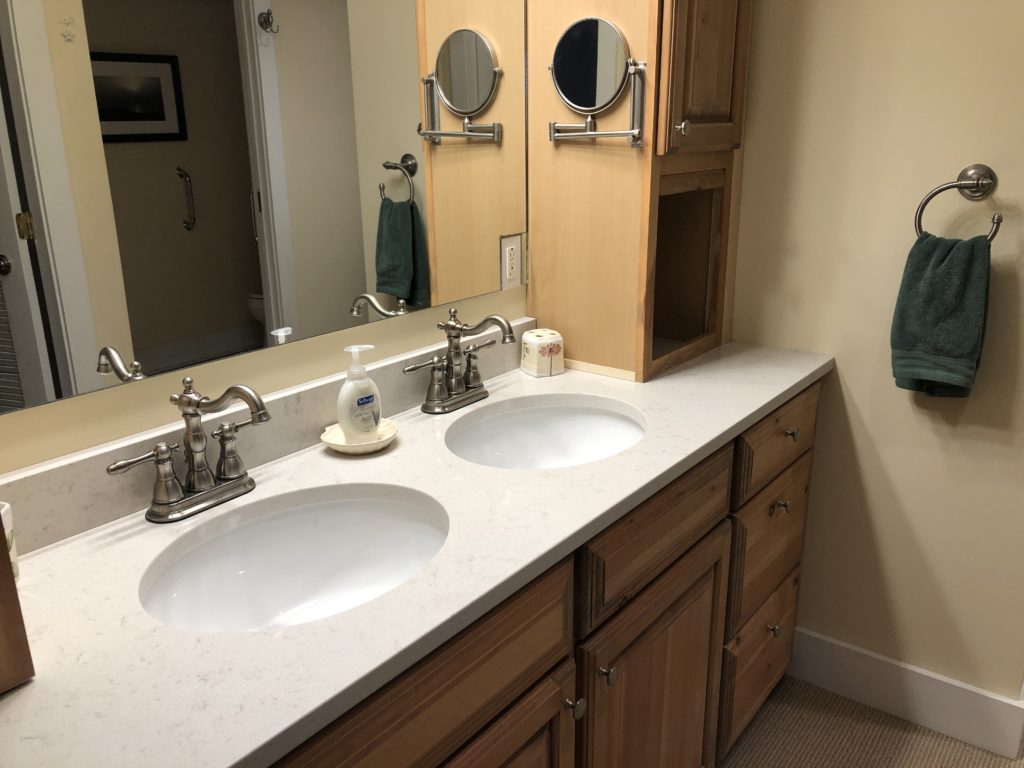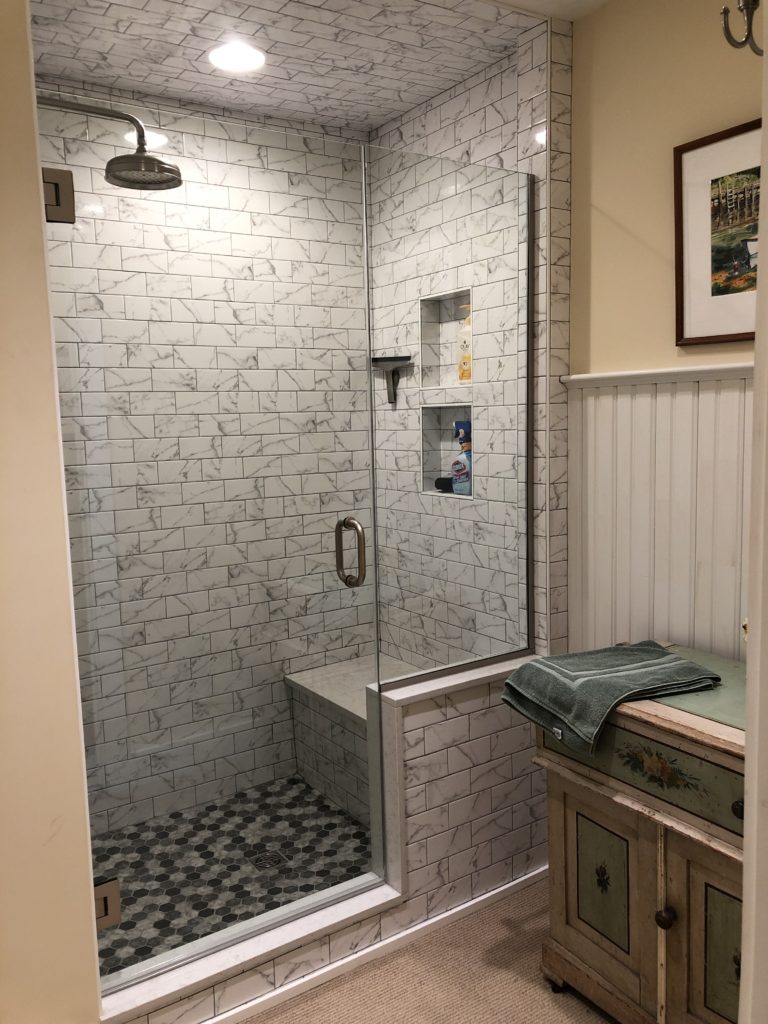 Back bedroom
The second bedroom has a king-sized bed, a TV/VCR and a walk-in closet. A full bathroom with tub can be accessed from the bedroom or from the hallway.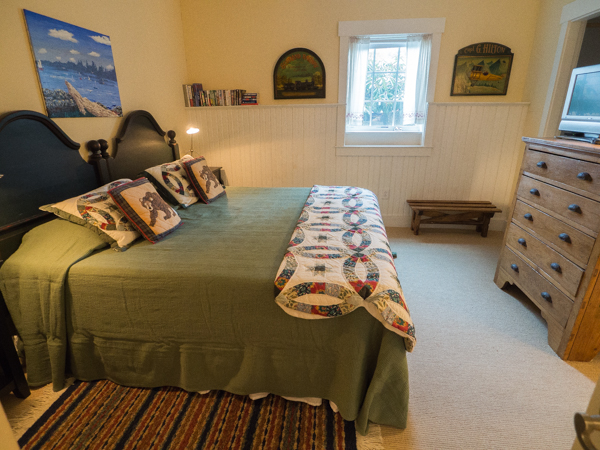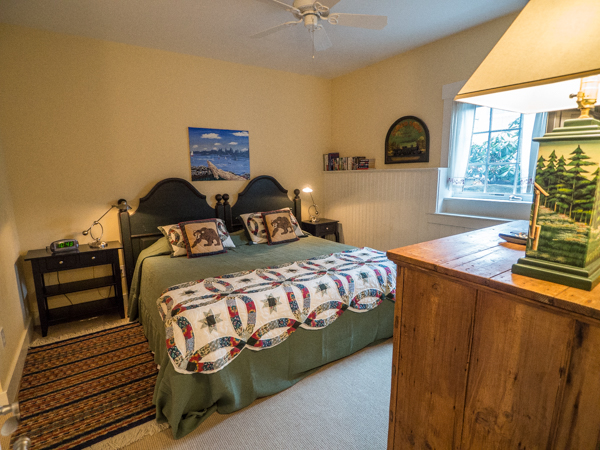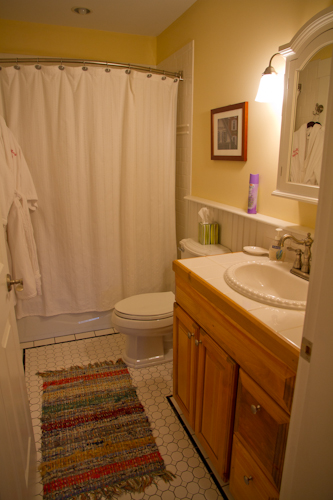 Den
The den looks right out over the water and has a trundle bed that can be made into two twin beds or one king. French doors close for privacy to allow you to use the den as a third bedroom. The den is stocked with a TV/VCR/DVD, iPod stereo, videos, DVDs, guidebooks and other books about the region and by local authors, maps and a basket of children's stories and activity books.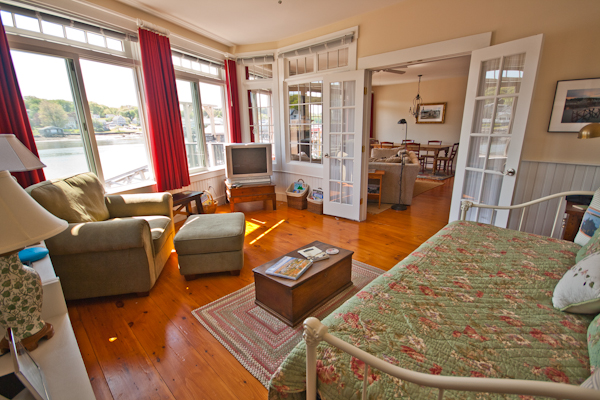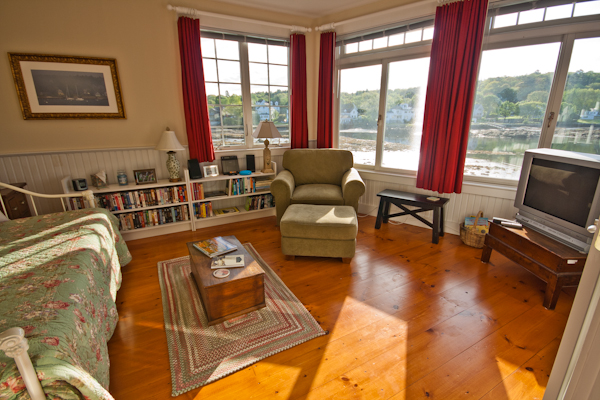 Deck
The deck is a wonderful place to catch sunrise or sunset over the water and to watch the activity of the inner harbor. You may even wish to make use of the gas grill and eat your meals on the deck. The private deck leads to a ramp and float that is shared with the other two units of Back Bay Cottage. The dock has a 3-hour usage window on each side of high tide if using an outboard motor, a 4-hour window on each side of high tide if using paddles. A public float is located in the middle of the footbridge, just one block away, for non-high tide use.