I'm frequently driving between Portland and Boothbay. Lately, I've been in the habit of stopping along the way at one of my favorite coffee shops/bakeries to do some work with a change of setting. Below are my favorites that are not far off 295/Route 1 and that offer reliable WiFi: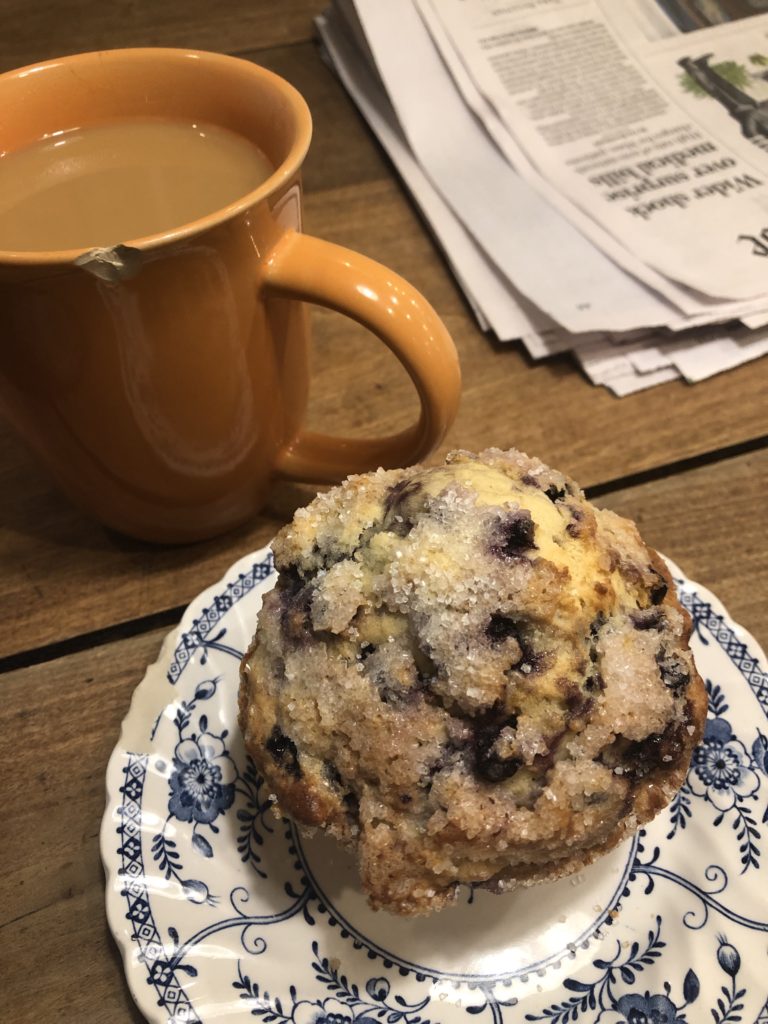 Coffee by Design
1 Diamond St, Portland, ME 04101
Just off 295's Exit 7 in Portland. It's a large industrial space with parking outside, great coffee and baked goods.
Maple's
881 US-1, Yarmouth, ME 04096
The best bagels in Maine. And a bunch of other tasty baked goods as well. An inviting place to work with extra seating in the back room as well. Exit 17 off 295.
Little Dog Coffee Shop
87 Maine St, Brunswick, ME 04011
Just off Route 1 on Brunswick's Maine Street. Plenty of seating and a variety of coffee and baked good options, as well as more substantive breakfast and lunch options. 2-hour street parking available at no cost.
Frontier
14 Maine St, Brunswick, ME 04011
Also just off the other side of Route 1, on Brunswick's Maine Street. Frontier offers a full restaurant, movie theater and event space in the back of the Fort Andross building. Just as you enter Frontier on the left is a more casual coffee shop with innovative lattes, candy, baked goods and pre-made sandwiches. There are a few designated parking spots for Frontier in the back of the building.
Café Crème
56 Front St, Bath, ME 04530
Coffee, smoothies, sandwiches, baked goods…my favorites are the stuffed croissants. $1 off your coffee if you bring your own mug. Just a block off Route 1, 2-hour street parking outside.
Treats
80 Main St, Wiscasset, ME 04578
This inviting specialty foods shop and café is housed in an 1800s brick building. They sell gifts, wine, cheese, prepared foods, baked goods, sandwiches and a whole lot more. There's a large table in back to work from and some seating by the windows as well. On the right-hand side of Route 1 as you're headed northbound, right in the center of Wiscasset.