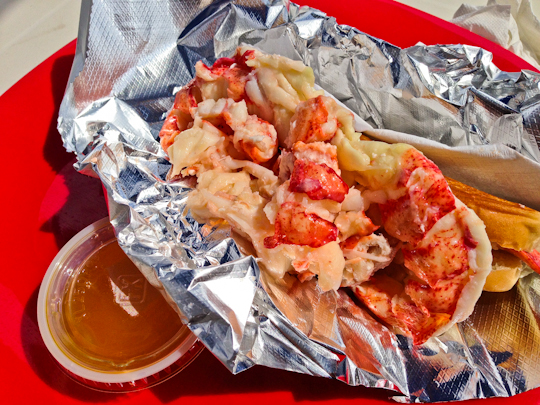 Earlier this season, I spent a couple of weeks up in Boothbay and scoped out a few new (and old favorite) spots. Here are some of the highlights!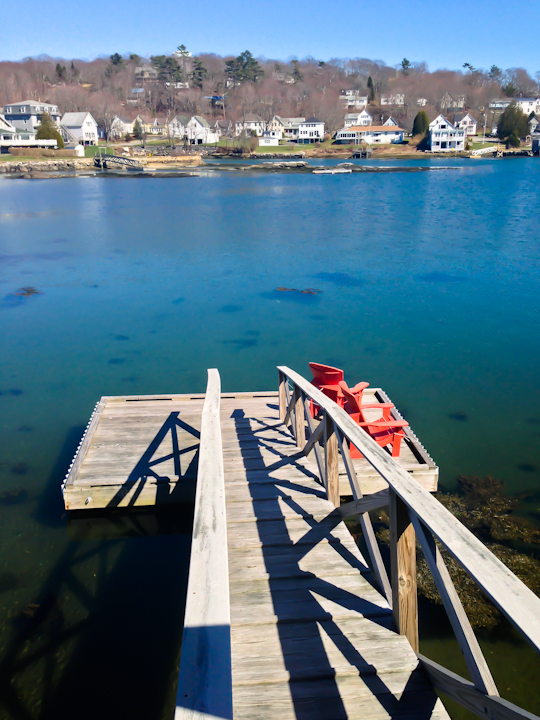 View from the deck at Portside, Back Bay Cottage
Formerly A Place Like Home -- now Rose's Café: This cozy tea room is located where the popcorn shop used to be, at 12A Oak Street. Drop by for lunch or for afternoon tea, or order a box lunch to go! If you call in advance, they can even accommodate large orders of box lunches. [October 2013 update, thanks to the BBH Region Chamber of Commerce: The café will be open for the winter Thursday through Sunday, 9:00 a.m.-6:00 p.m., serving breakfast 'til noon, and soup, sandwiches, desserts and light fare dinners until 6 p.m. for eat-in or take-out. Bag lunches are still available at $8.50 which includes tax and fresh baked goods can be ordered for take home with one day's notice. Watch the newspaper for menus and dinner specials. Also, high tea is served in the Victorian Tea Room from2:00-4:00 p.m. by reservation. The room comfortably seats six, and the cost for adults is $16.00 and for children $10.00. The location can also be reserved and catered for private parties or meetings on the days the café is closed (capacity seating approximately 30). Feel free to call for more information: (207) 633-9957 and ask for Roseanne Taylor.]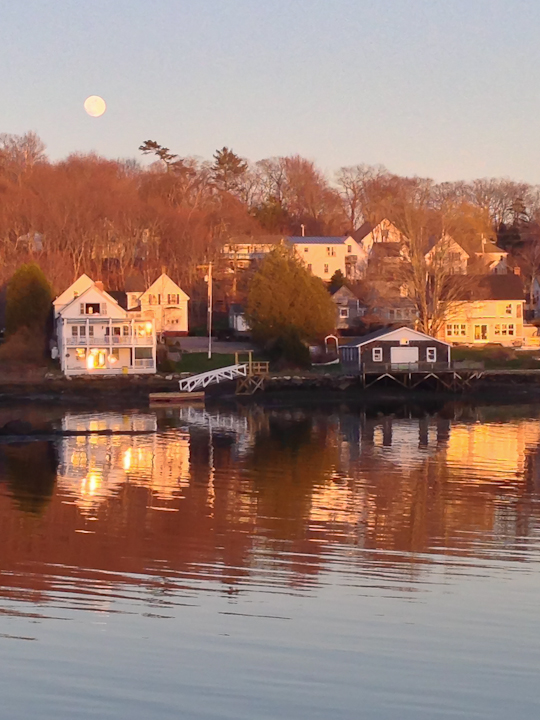 Sunset from the deck at Back Bay Cottage
The Boothbay Craft Brewery and Watershed Tavern (301 Adams Pond Road) are finally open! The Watershed Tavern aims at serving as a true neighborhood gathering space. The tavern has been beautifully designed and the atmosphere is friendly. I am a big fan of their clam chowder. You can take a tour (approx. 30 minutes) of the brewery at 11am or 3pm daily.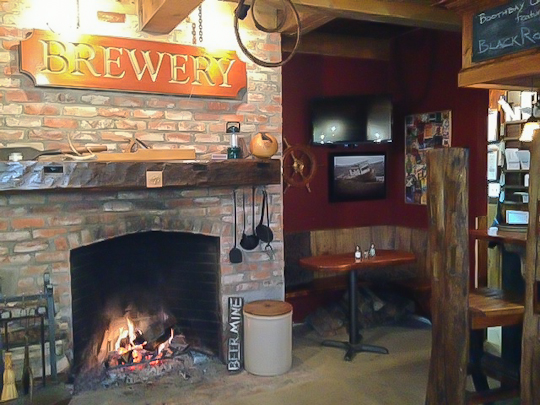 Watershed Tavern at the Boothbay Craft Brewery
Boat House Bistro (on the By-Way): This was not a new find, but it's worth mentioning again because it's just that good. I have tried a number of their small plates and every single one was incredibly delicious. And I always love their cheese plate. Did you know that you can now purchase gift cards that are good for McSeagull's, The World is Mine Oyster and The Boat House Bistro?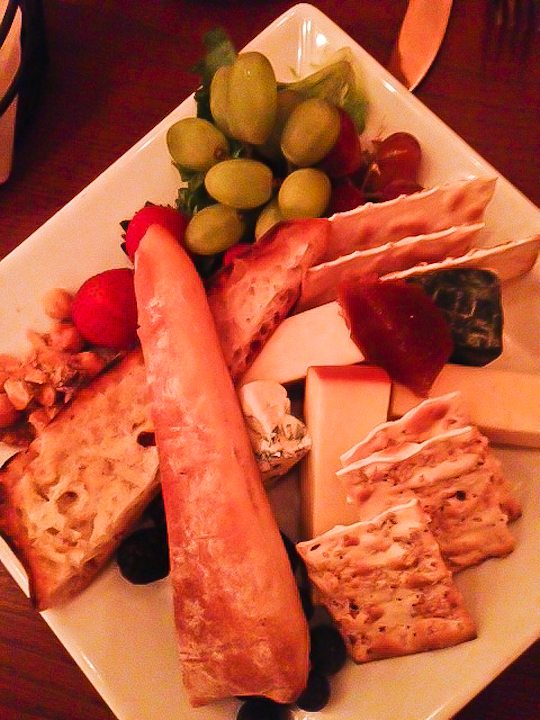 Boat House Bistro cheese plate
Sunset at Ocean Point: Also far from a new discovery, but it's worth mentioning again. If you see a few whispy clouds on the horizon, shoot out to Ocean Point, past East Boothbay, and the sunset is bound to be spectacular.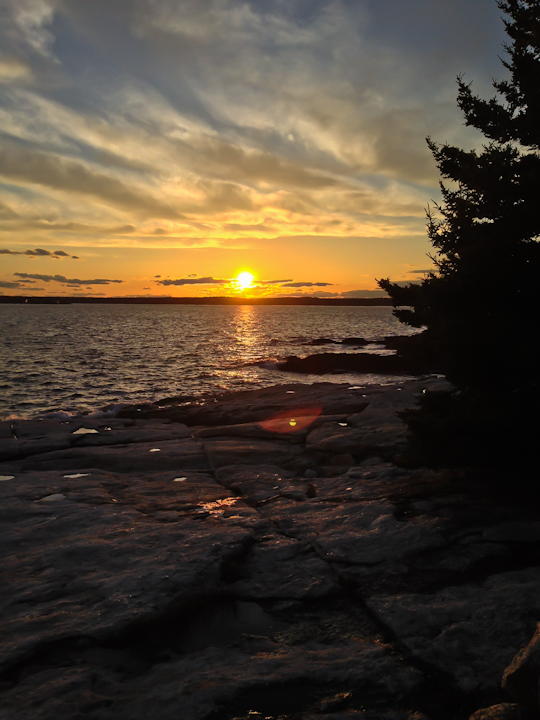 Sunset at Ocean Point
Ocean Point Preserve & Linekin Preserve: The Ocean Point Preserve is the Boothbay Region Land Trust's latest acquisition. It's a quick loop (20 minutes or so?) but definitely worth the trip. You'll pass the entrance to the Linekin Preserve on your way out Rte 96. This is a larger area of conservation land with a more challenging loop that drops down to the Damariscotta River. Be sure to check out the Land Trust's other trails as well, and consider becoming a member!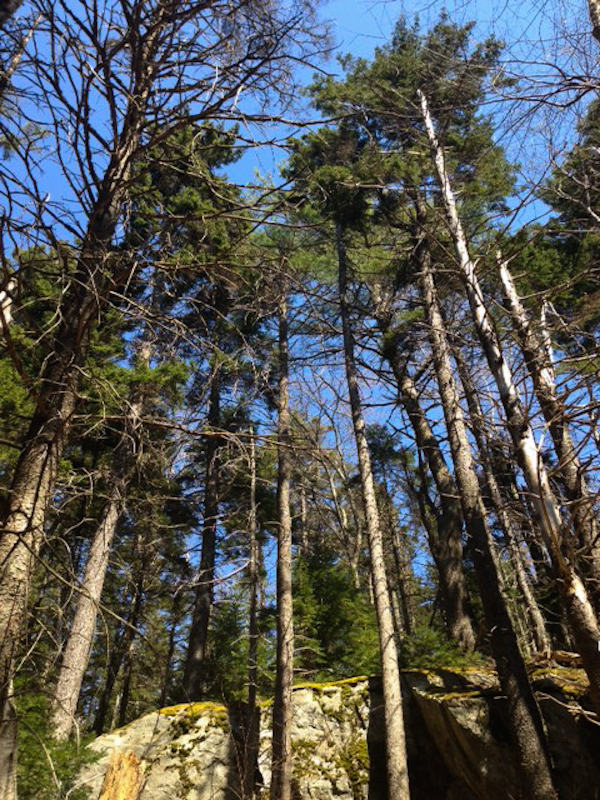 Linekin Preserve
Red's Eats: I must have been the only person to visit the area and never eat of Red's. I always associated it with traffic jams in Wiscasset and usually when I reach Wiscasset, I am anxious to just do the final leg and get to Boothbay. I also figured this iconic lobster roll booth was overly hyped up because of all the press it has received over the years. But this spring I was heading from Boothbay back to Portland to pick up a friend at the airport and I when I heard her flight was delayed I thought, "Why not see what all the talk is about?" I am glad I did. Luckily, I hit it at a quiet time of day and year and there was only a very small line. The warm lobster roll was pretty amazing. (I only eat the warm lobster rolls with butter -- no cold lobster rolls with mayo for me!)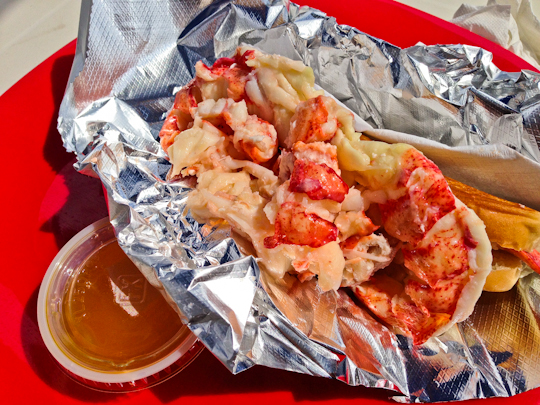 The warm lobster roll at Red's Eats
And in other news, I was recently on an episode of House Hunters International that documented by search for the perfect Paris apartment! The Boothbay Register picked up on it and interviewed me for the local paper. Here is the online version of the article. Click here to find out more about renting my central Paris apartment (in the Marais, sleeps up to 4).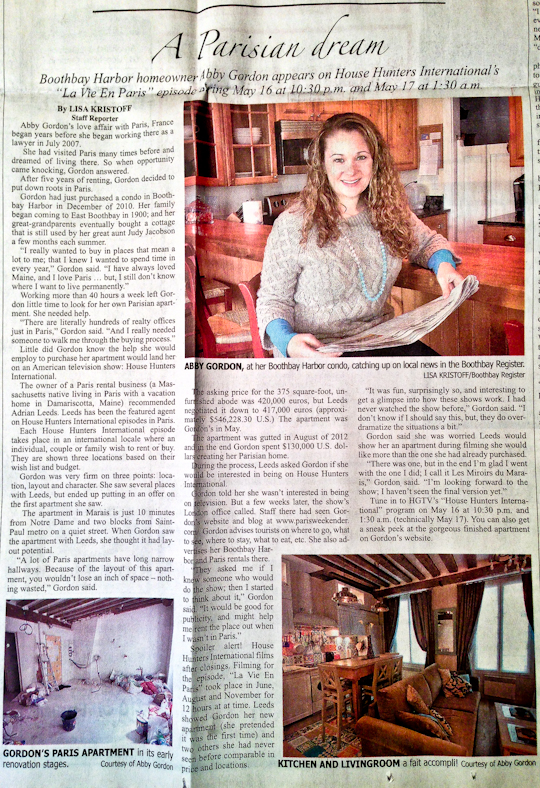 The print version of the Boothbay Register article
I leave you with more photos of sunset at Ocean Point....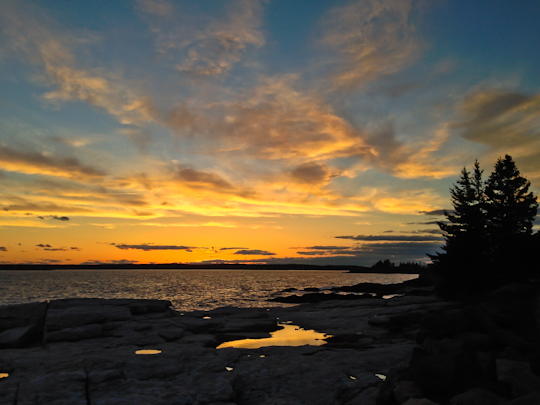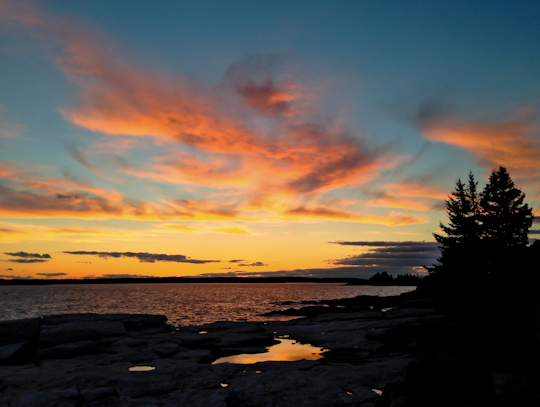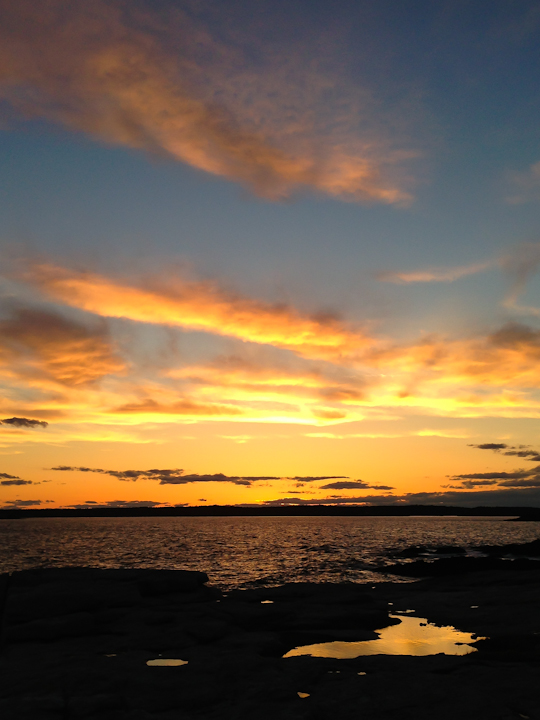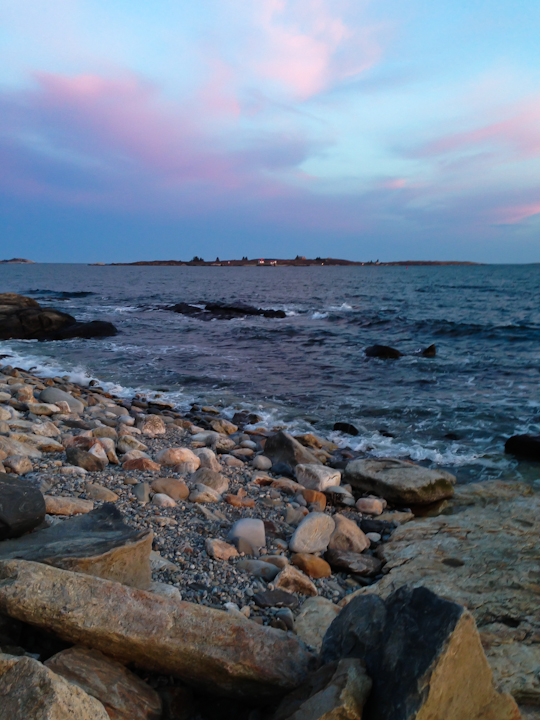 What were your favorite new finds of the season?