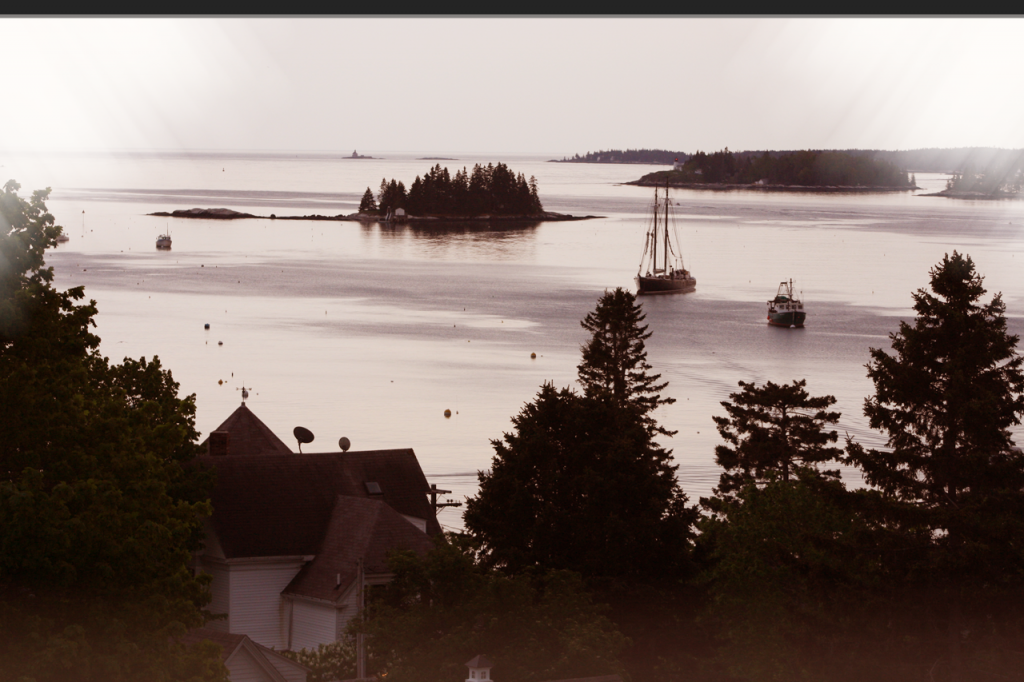 I noticed a few changes on my last trip to Boothbay, at the end of June. Here's a little update:
We have a new neighbor on Granary Way! Shannon's Unshelled (11 Granary Way) opened in mid-June just across from the Chowder House and serves lobster rolls, lobster rolls and more delicious lobster rolls! Eat at picnic tables or take your lobster rolls back to Portside's deck!
Baker's Way (89 Townsend Ave) is an excellent spot for a budget breakfast (the breakfast sandwiches are excellent and their old fashioned donuts are wonderful) or for a quick or takeout Vietnamese curry lunch. It's not by any means a new establishment, but they just re-landscaped their back patio, which makes for a beautiful and calm spot for a bite away from the majority of the tourists.
The Village Market is now closed, but Gimbel's next door (14 Commercial St., only a 5-minute walk from the cottage) has started selling very basic groceries, toiletries, etc. in their downstairs section. In place of the Village Market is a new crafts shop, displaying items from various shops around town.
I finally had the opportunity to try waffles and ice cream at Wannawaf (31 Granary Way) and was not disappointed! "The Good Apple" waffle (basically a huge apple pie) is amazing. The portions are just insane.
The Moosehead Coffee Shop is unfortunately closed now, as is A Place Like Home tea shop. A new deli and sandwich shop has opened up in that part of town though. I haven't had the chance to try it yet, but here's the info for those who have the chance to stop by the new Capers!
Have you noticed anything else new in town?