This year, for the very first time, I managed to visit Boothbay during the annual Windjammer Days festival.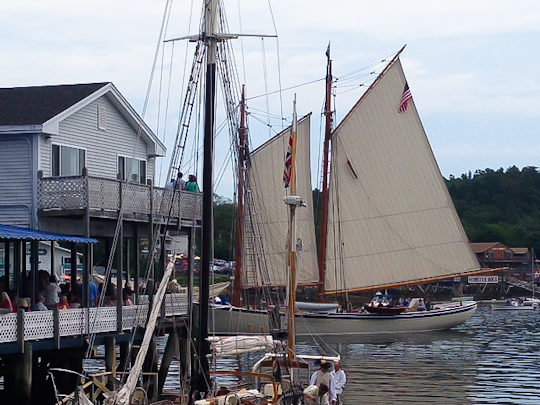 Boothbay has historically been and remains to this day, a community very tied to the sea--to fishing and lobstering, to boatbuilding and nowadays also to tourist boat excursions. Windjammer days is a way for the town to celebrate this rich seafaring history and to kick off the summer tourist season.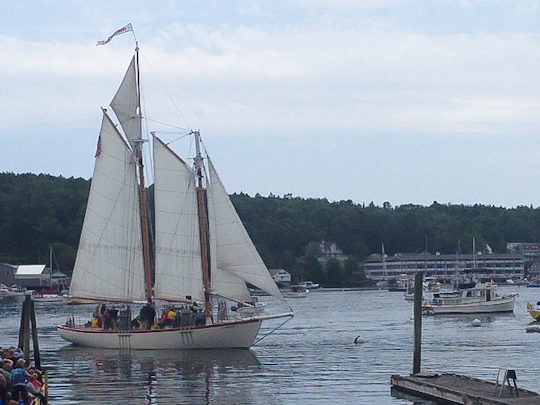 The week consists of numerous activities for participants of all ages. You can see the 2014 Schedule of Events here.
Preparations for the 2015 53rd annual festival are already underway! The events (most of which are free to the public) will run from June 21st through 27th, with the tall ships arriving June 23rd and 24th.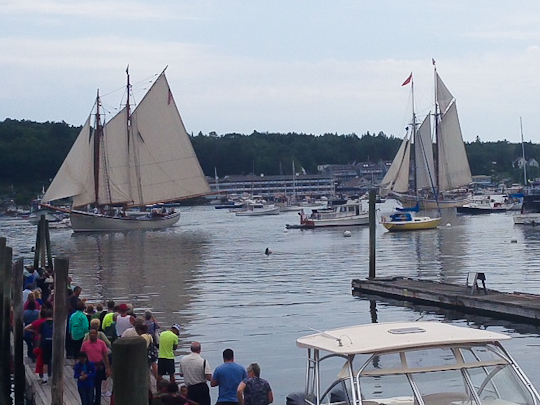 You can read more about the events on the Chamber of Commerce website (and check out the videos!) or on the designated Windjammer Days site.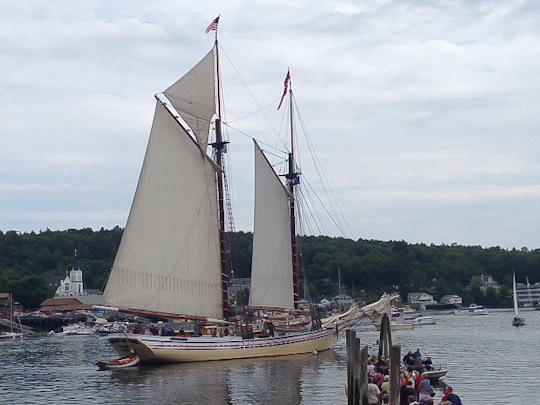 I hope you have a chance to experience Windjammer Days in the coming years!