For anyone visiting the Boothbay region in the nicer weather, a day trip to Monhegan is guaranteed to be one of the highlights of your stay.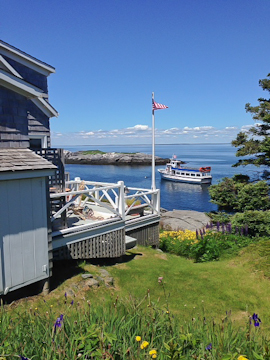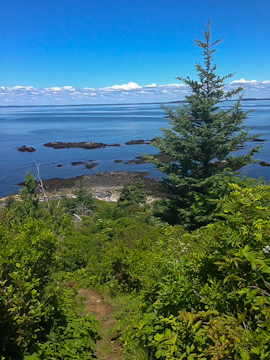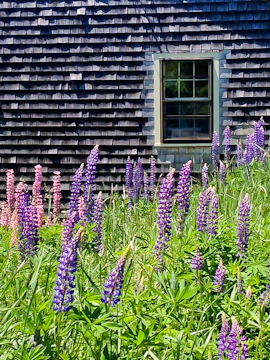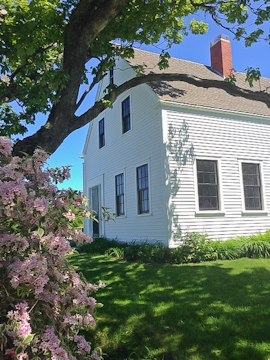 Monhegan is an island 12 miles off the coast, home to only about 65 year-round residents. The island is known for its history as a lobstering community and as an artists' colony. It is also known for its natural beauty, with 17 miles of hiking trails and spectacular coastline.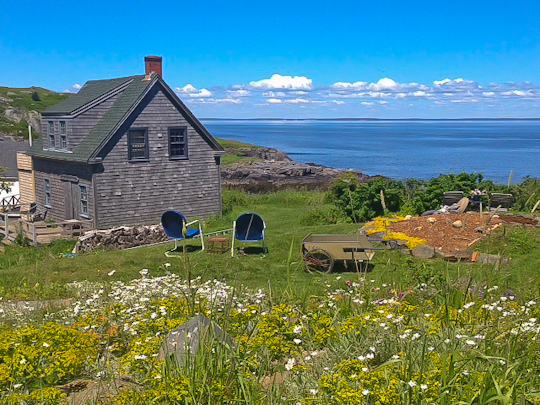 The Balmy Days II offers day excursions to the island in June through September and on a few weekends in late May and early October. The boat leaves leaves at 9:30am from Pier 8 in Boothbay Harbor (less than a 10-minute walk from the cottage) and returns at about 4:15pm. This leaves you about 3 hours 45 minutes to explore the island).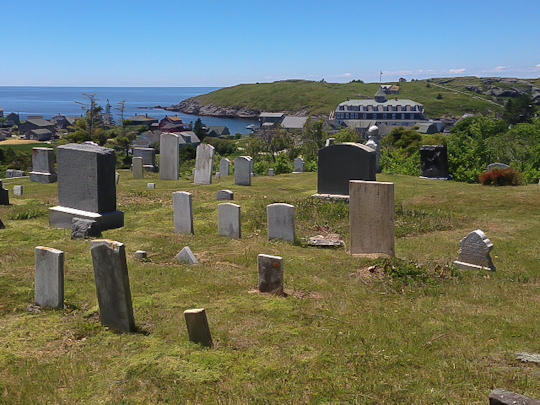 There are only a few shops, eateries and galleries on the island. You can find a guide to the island here and be sure to purchase a trail guide on the boat.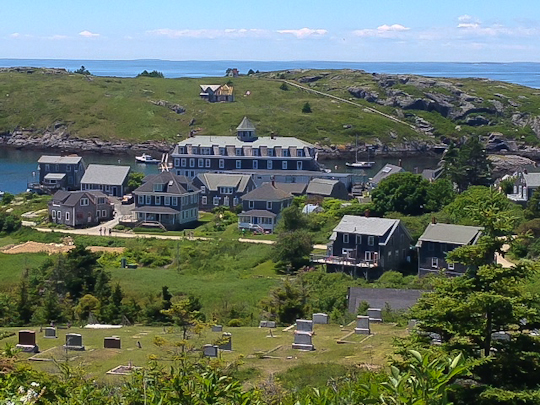 If you have time, there are a number of places to stay overnight on Monhegan, including the famous Island Inn, which also houses a beautiful restaurant.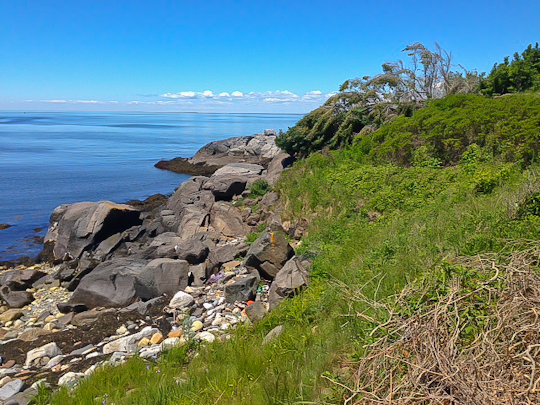 The far side of the island from the port boasts a steep and rocky coastline. It's well worth getting out on the trails to see the further reaches of the island.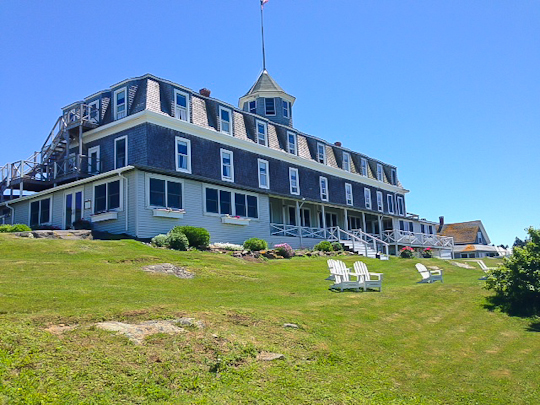 But you also have the option of returning to the Balmy Days II 30-45 minutes early, to take a tour around the island to see the full perimeter from the water.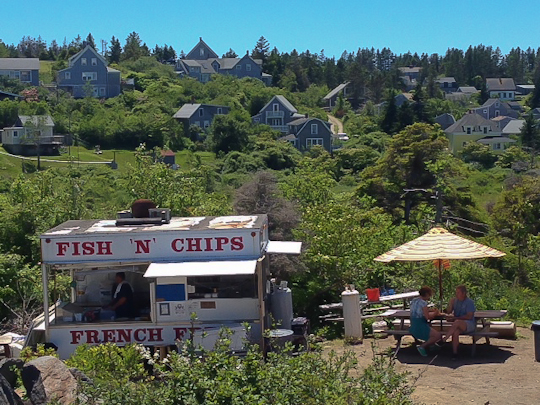 The Barnacle, by the port, is a great little restaurant for a quick lunch. It also has a small gift shop in the back.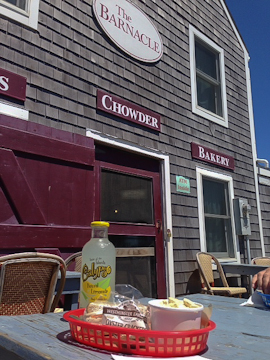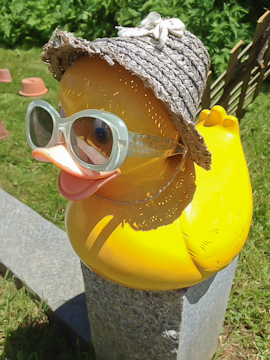 A day trip to Monhegan is a real treat, but I would not recommend going in bad weather. The seas will be rough and there is not much point in visiting the island if you can't be out and about. That's one benefit of visiting outside the July and August months when you're advised to reserve the boat trip in advance.