We've had quite a lot of snow up in Boothbay these last couple of weeks, but nonetheless, more and more shops and restaurants are staying open year round.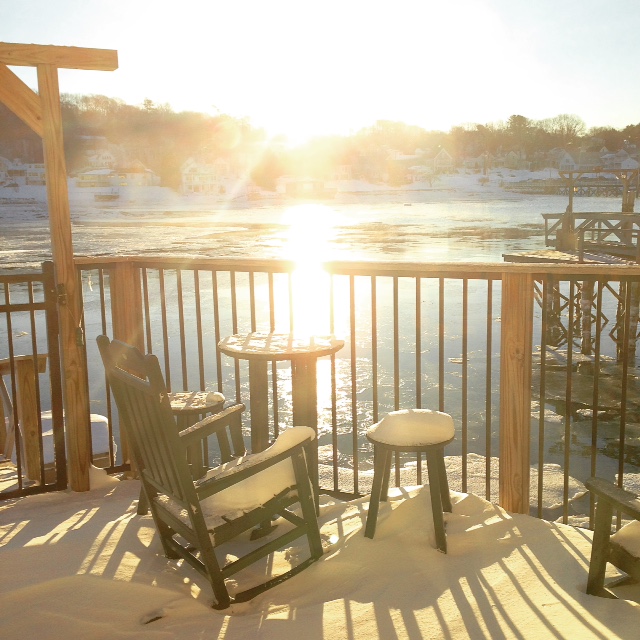 I was in Boothbay Harbor this past weekend, enjoying the warmth from the fireplace as I watched the mini icebergs float past the living room window!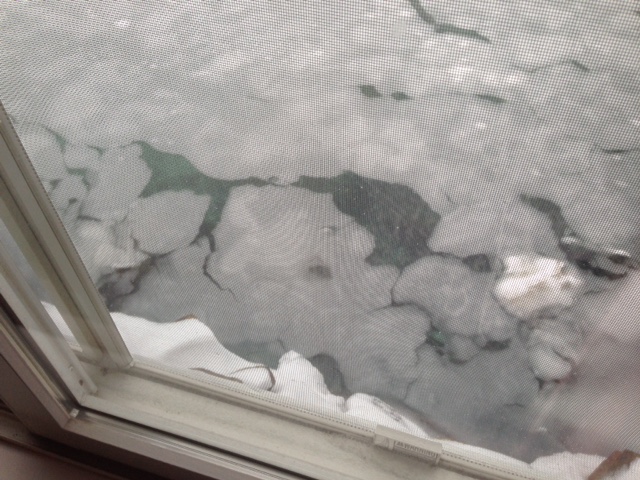 On Monday, in the middle of Blizzard #3, I did venture out for lunch and was amazed to see that Oak Street Provisions (wine, beer, groceries, take-out breakfast & lunch), Capers (fantastic new speciality sandwich deli and wine shop) and the new Harbor General Store on Commercial Street (across from the Smiling Cow) were all open!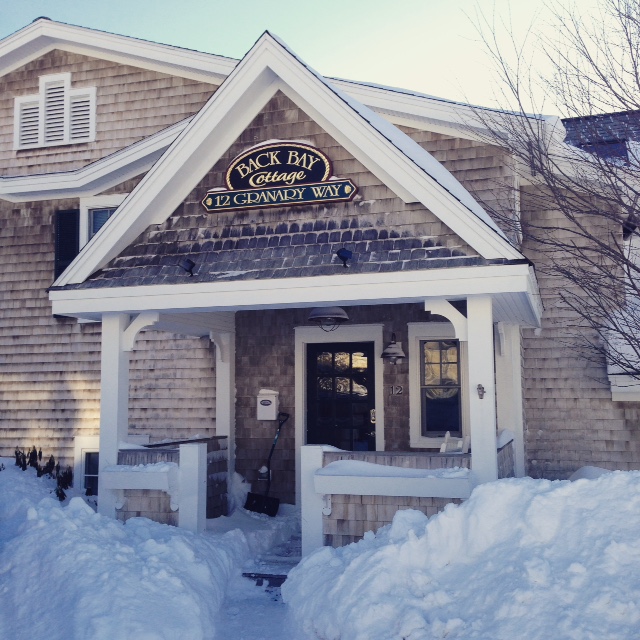 I was spoiled by my friend Kayce who cooked us up a shrimp, scallop and tilapia cioppino for lunch.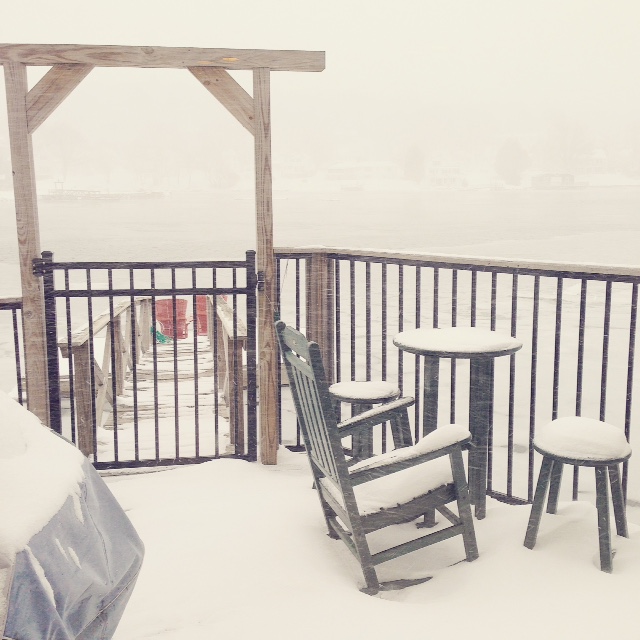 By Tuesday, everything was back up and running again, despite the rather high snowbanks! I'm looking forward to spending more time at Back Bay Cottage later this month, curled up in front of the fire!