Earlier this year I wrote about local photographer Robert Mitchell and the photography classes/outings he is offering for my guests. There are also several options for painting classes in Boothbay.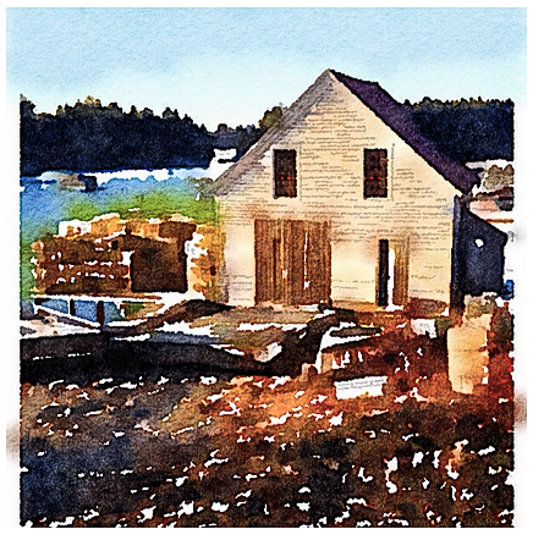 Rocktide Inn hosts a painting class, which I am told is "lots of fun" and is usually held on Thursdays from 1pm-4pm throughout the summer. John Seitzer of the Joy to the Wind gallery at the far end of the footbridge leads many of the classes and there is also a watercolor instructor from time to time. The class is for up to 10 or 12 people and you paint right on the covered waterfront deck.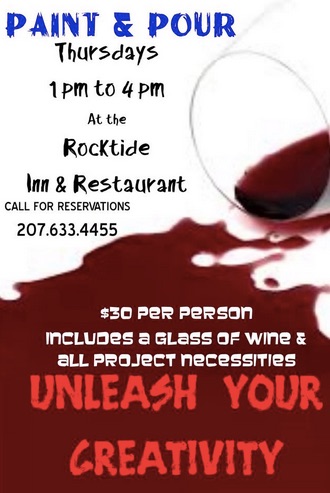 The class at Rocktide costs $30 per person, which includes a glass of wine and all the art supplies you will need. Call Rocktide at 207-633-4455 to reserve your spot!
Another option is a class or workshop through the Boothbay Region Art Foundation. Even if you're not an artist, I highly recommend stopping by the Art Foundation (just a few minutes' walk from the cottage) to see their latest exhibition of works by local artists. Perhaps you'll even leave with a souvenir!