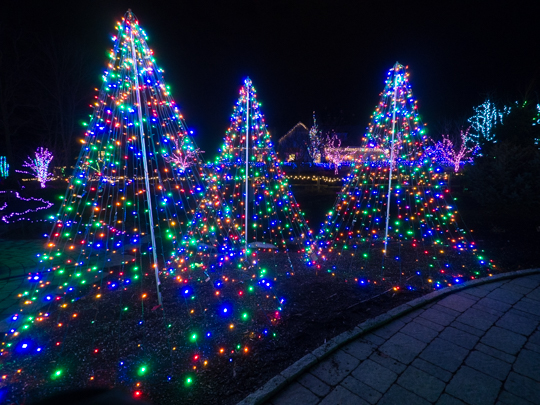 The "biggest and brightest" light display in Maine is now "aglow" at the Coastal Maine Botanical Gardens in Boothbay!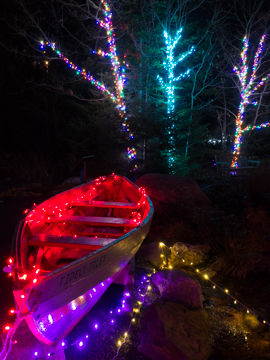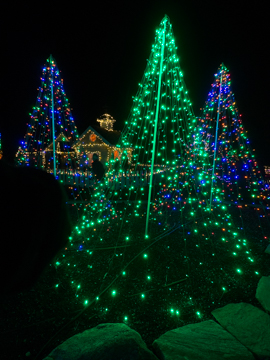 Approximately 14 acres of the gardens are covered in nearly 200,000 lights and other holiday decorations.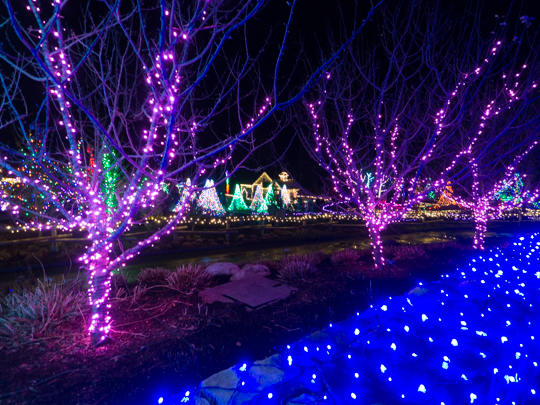 The "Gardens Aglow" festivities run through December 31st on Thursday – Sundays nights (except Thanksgiving Day and Christmas Eve) from 4pm to 8pm.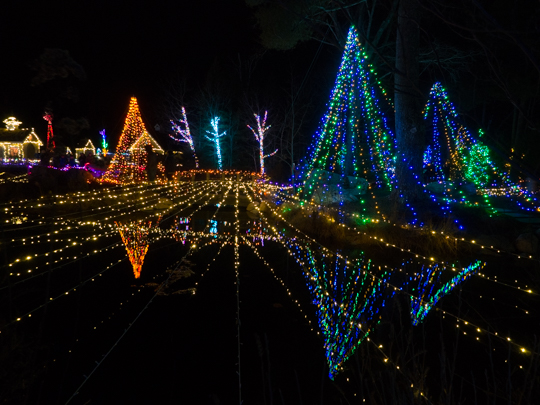 I visited for the opening weekend, this Saturday night; these are my photos.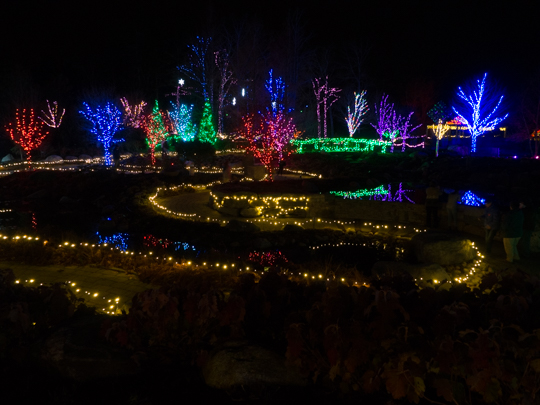 The restaurant and gift shops are also open, so you can combine a visit to the gardens with a stop for dinner or some holiday shopping!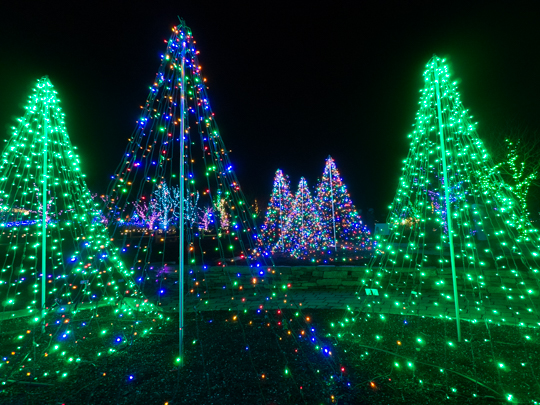 I would highly recommend a visit to this holiday display. And if you need a place to stay, Portside is still available for rent November 27th through December 22nd!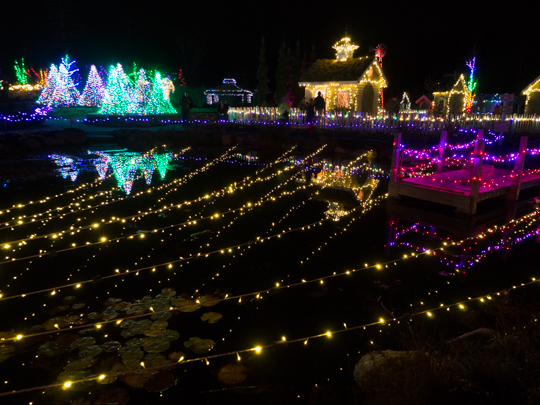 See the Boothbay Register's article and the Botanical Gardens' website for more details.