I rarely write on this site about adventures outside the State of Maine. But earlier this month, I spent four days walking the country roads of Vermont, and I realized that combining this trip with a stay in Maine would be a great introduction to New England for anyone looking to make a longer trip to the region.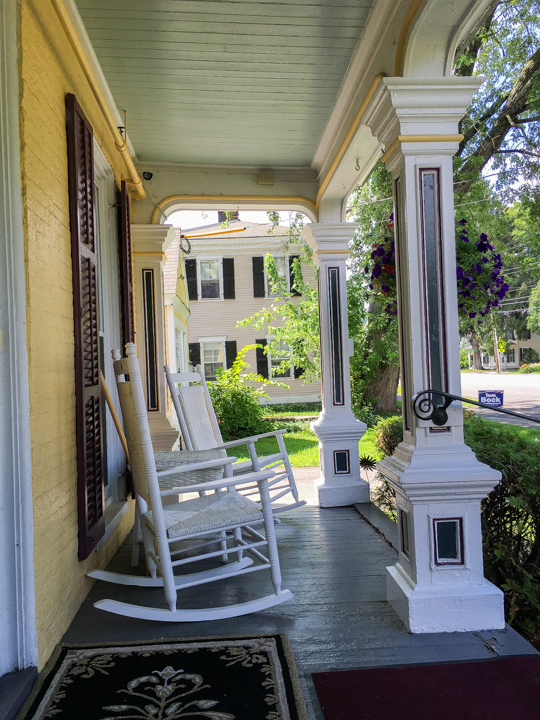 Front porch at Inn Victoria
One of the great things about this Inn to Inn walking tour is that all the arrangements are made for you. You just have to call the inn that organizes and give your preferred dates, and they take it from there. They set your itinerary and make your reservations with the other three inns.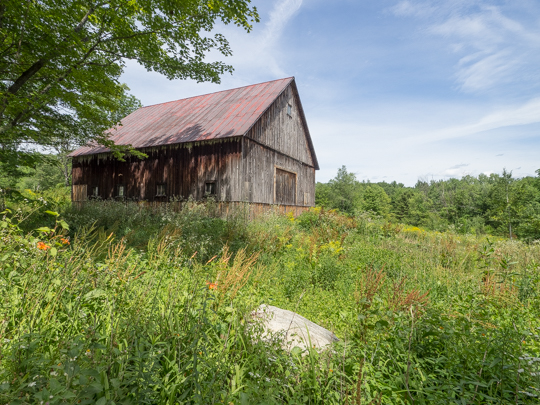 Each morning, the inn gives you breakfast, a multitude of snacks for the trail and a detailed explanation (with maps) of where you'll be walking that day. When you arrive at the next inn, they offer you a snack, and your luggage is waiting for you in your room. No need to carry more than what you need for the day's hike.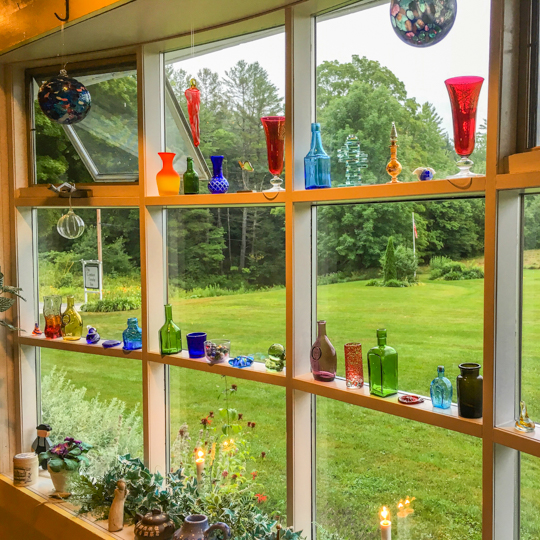 View from the breakfast room at The Combes Family Inn
Later, you're treated to a wonderful dinner–that varies from inn to inn (I do think the trip was still a net calorie gain!) One inn even offers an authentic and lavish Japanese meal that could easily be he best Japanese meal I've eaten outside Japan!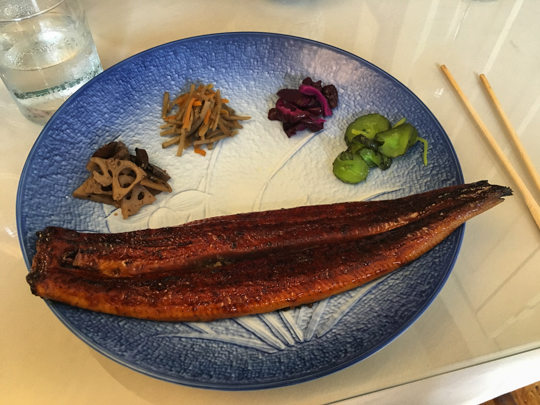 Dinner at Old Town Farm Inn
Almost the entire route is on roads–usually smaller dirt or country roads. This may be a bit disappointing for someone expecting a real Vermont "wilderness" or more challenging hiking. But the benefit is that the innkeepers know your exact route and can drive it. If you haven't showed up at the next place by about 5pm, they will come looking for you! And if you're feeling tired one day or it's pouring rain, they can also drop you off part-way along the route or you can skip a day altogether.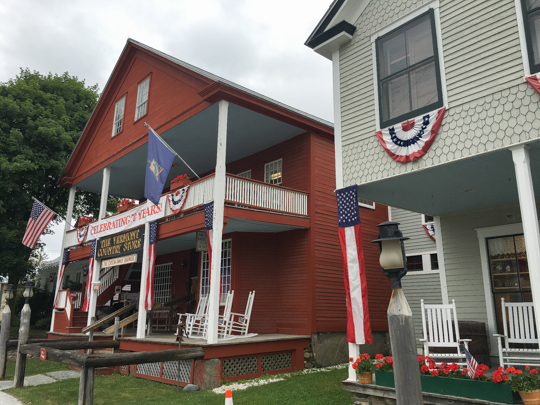 Vermont Country Store, Weston
You can read more about the program and about the inns that are involved here, and you can see all my photos from the trip here. Highly recommended!