I had the chance to try a few new restaurants in town on recent visits. I've added these to my full restaurant recommendations list as well.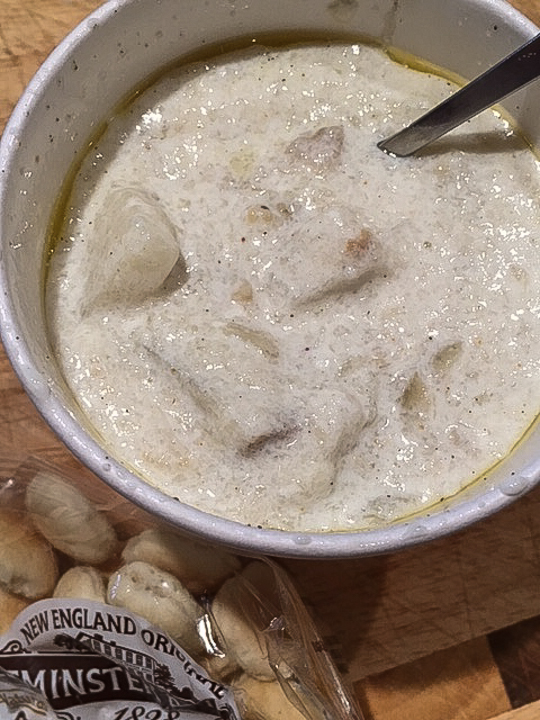 Chowder to go from Waves - yum!
And there are still others! If you're wondering why I have not mentioned the new Harborside Tavern (where Andrew's Harborside used to be), I just haven't gotten around to trying it yet! I'm also looking forward to trying Karen's Hideaway, the fancier of Spruce Point's restaurants and Cod's Head soon. And of course the new Thistle Inn when it reopens, hopefully next month!