Many of you have tried kayaking next door at Tidal Transit. There's really no better way to explore the harbor and the coves farther afield.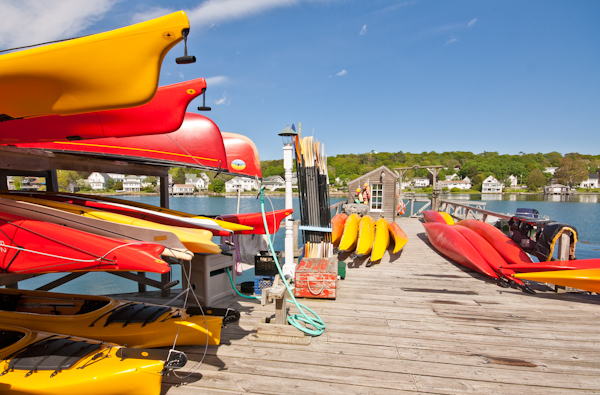 Last fall, I kayaked out the east side of the harbor, then crossed over to the east side of the harbor at Tumbler Island. I stopped off at the small beach at Juniper Point, up to Robinson's Wharf (by Townsend Gut and the Southport Bridge), then paddled around Capitol Island and back to the harbor.
The whole route took about 2 – 2 1/2 hours. The fog was coming in and out–a bit scary, but spectacular!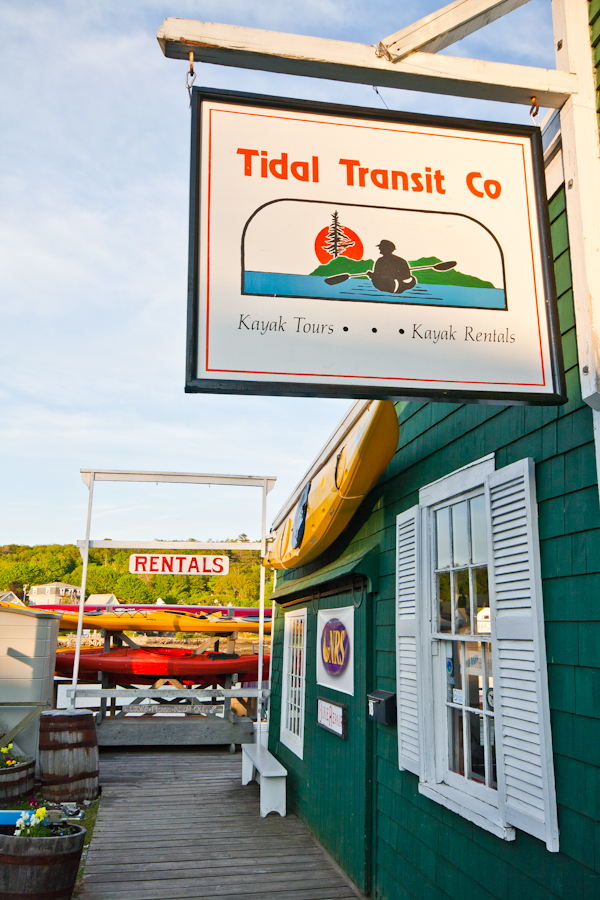 Last month, I was finally able to try paddle boarding. Tidal kayak rents paddle boards as well and will go over all the basics for you if you're a beginner. I was short on time, but was able to take a few spins around the inner harbor, and even past the footbridge, up to Rocktide and back. The boards are much more stable than I had imagined, though it helped that the water was quite calm! On a sunny day when you can paddle board barefoot, you feel almost like you're walking on water. And it's great exercise!
Tidal Kayak is now closed for the season, but I encourage you to try out the paddle boards and the kayaks when they reopen in 2017!