In September, I attended the Fifth Annual Claw Down at the Ocean Point Marina in East Boothbay. It was my second Claw Down.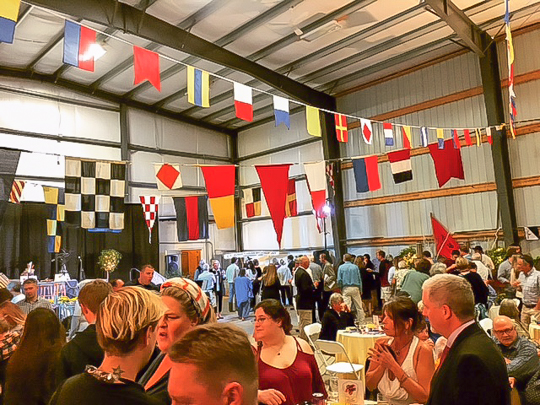 It was a great opportunity to try the best and most creative lobster dishes local chefs can come up with, as well as to enjoy a festive evening with friends.
Tickets ($65 each) include a souvenir glass, three drink tickets and as much lobster as you can possibly eat in 3 hours. Dessert is also included, if you still have room! It's quite a deal.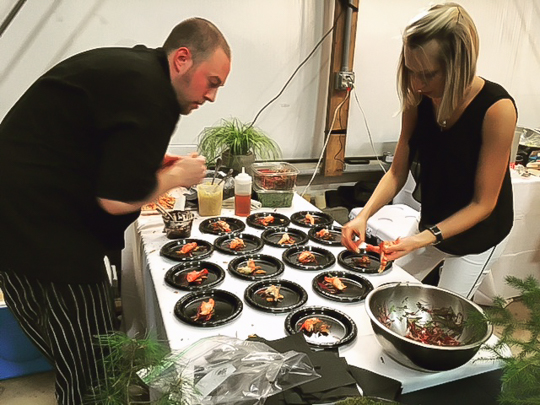 This year, there were 12 contestants:
Boothbay Harbor Country Club - Chef Ed Yarmosh
Boothbay Harbor Inn - Chef Timmothy Murray
Fleur De Sel Catering - Chef Margaret Salt McLellan
Herringbone's - Chef Michael Morissette
Lobsterman's Wharf - Chef Zach Miller
Mine Oyster - Chef Ralph Smith
Oliver's at Cozy Harbor - Chef John Reed
Ports of Italy - Chef Fabrizio Ventricini
Spruce Point Inn - Chef Timothy Fain/Sous Chef Justin Doyle
The Boathouse Bistro - Chef Karin Guerin
The Carriage House - Chef Kelly Farrin
Topside Inn - Chef Mark Osborn
Attendees are encouraged to vote for their favorite dish and also the most creative dish. I highly recommend attending in years to come!