A couple of days ago, I posted something on the Gardens Aglow at the Botanical Gardens.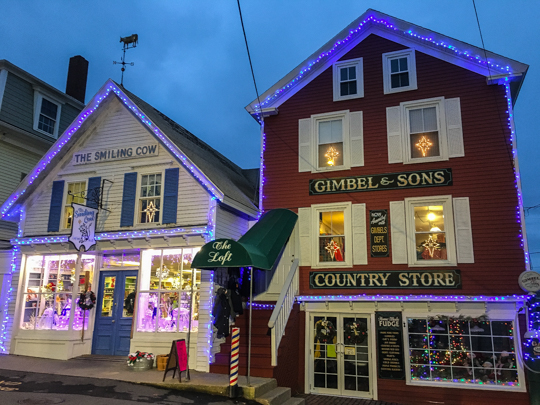 The Smiling Cow and Gimbel's
I wanted to also share some photos from the Festival of Lights in town.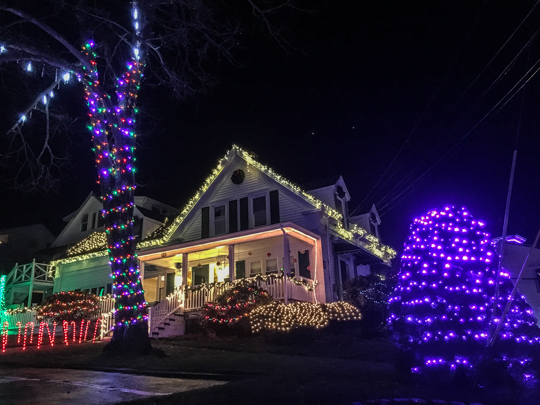 Admiral's Quarters Inn
Of course, one of the highlights of the holiday festivities in Boothbay is the boat parade.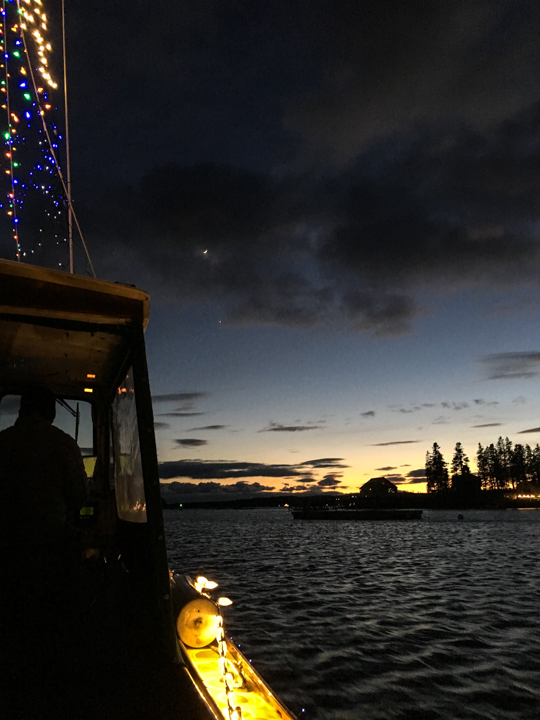 I had the good luck of being able to join the boat parade this year, aboard the Avelinda.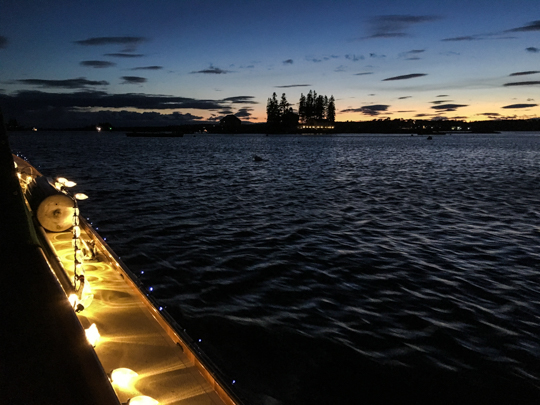 We had a beautiful evening for the parade.
It started out a clear night, though we got a little snowshower towards the end!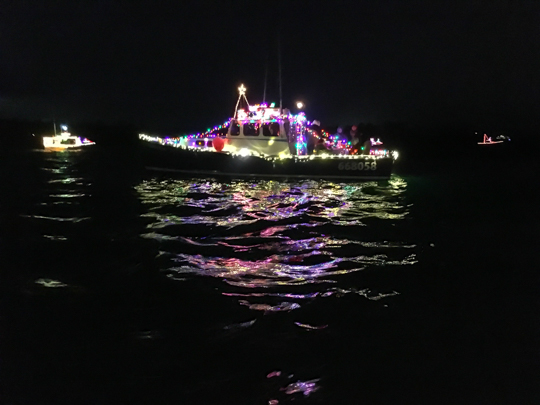 I wasn't expecting to be out on a boat on a December evening!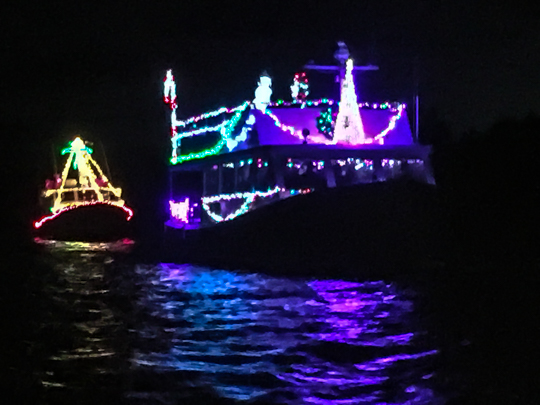 I think everyone in town agrees that all the lights have made Boothbay a very festive place this holiday season.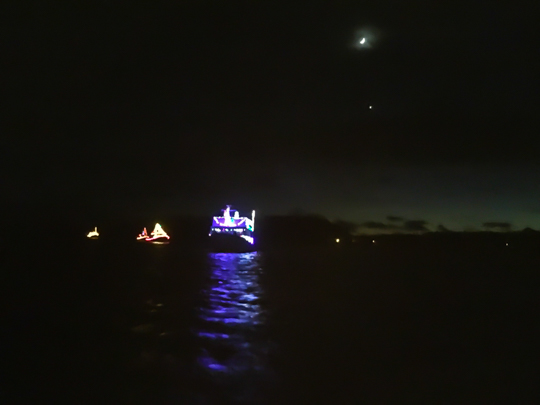 Hopefully the Festival of Lights will continue and will grow in coming years!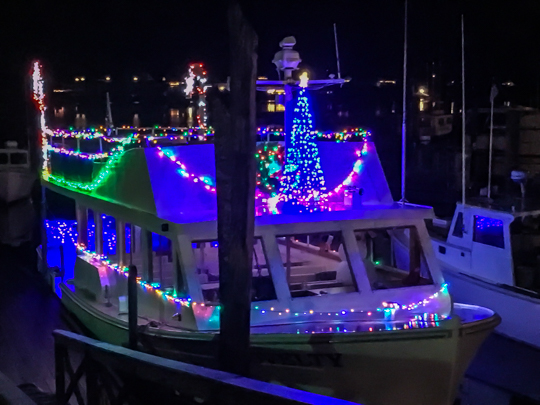 The Novelty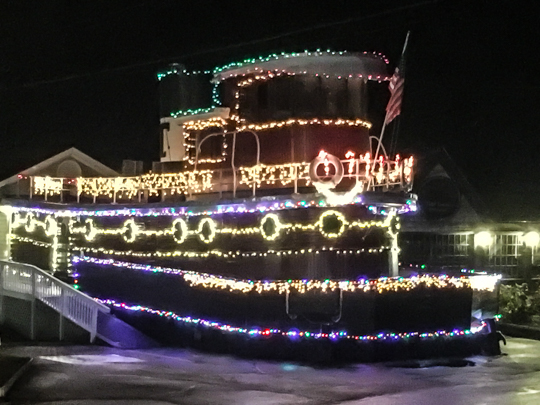 Tugboat Inn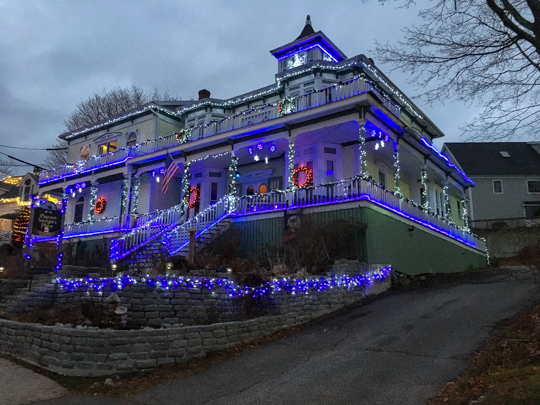 Captain Sawyer's B&B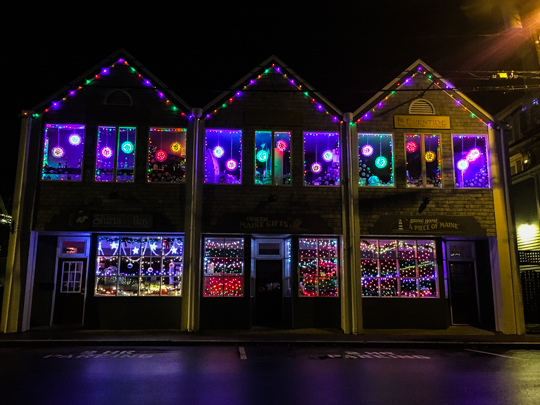 Eventide specialty foods shop