I have a couple of new favorite shops in the harbor!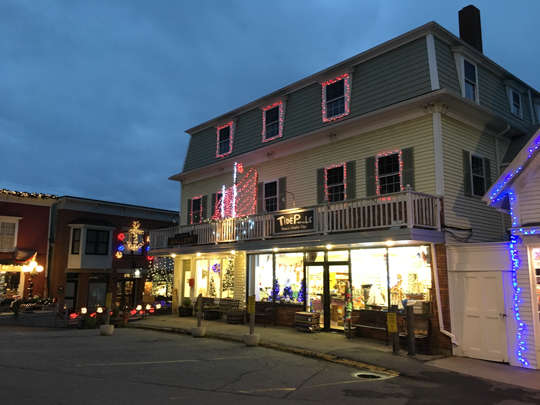 TidePools (10 Commercial St.) is fairly new in the harbor and the concept is new as well. It's a shared retail space, with a little bit of everything. It's a great place for souvenir and local crafts shopping and the back houses some antiques. Attached to the retail space is Maria Boord's art gallery (also highly recommended!)
Sweet Bay (9 Townsend Ave) also offers an array of lovely crafts, artwork, jewelry, sea bags and home goods.
Sadly, Sadie Green's Boothbay location is now closed. But you can still purchase their items from their Sturbridge, Massachusetts store or online.
Click here for a full list of my favorite shops in Boothbay.