Last month was Rockland's annual Pies on Parade fundraiser for the local food bank.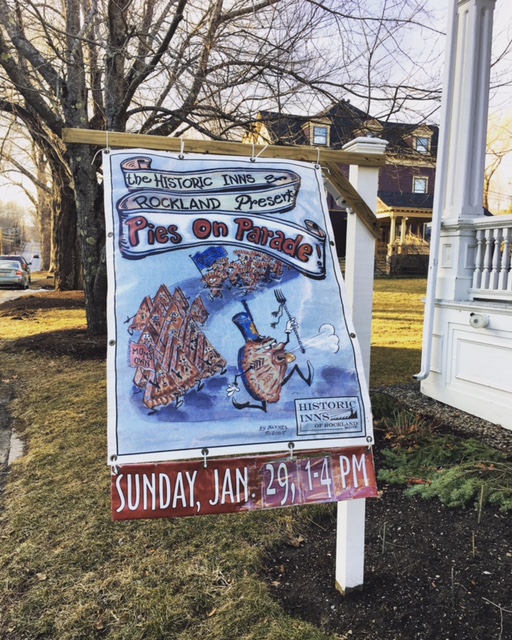 It's a great event that's a win-win-win for everyone: it raises money for a good cause, it acquaints locals and visitors with shops, restaurants and inns they may not have known before, and it allows you to taste nearly 50 sweet and savory treats (well, as many as you can fit in before you're stuffed!)
Click here for a list and map of this year's participants.
Pies on Parade is always the last Sunday of January. Put it on your calendar for 2018!