There numerous restaurants in Boothbay that serve lobster, but there are also several places in town where you can buy lobster year-round to eat at home.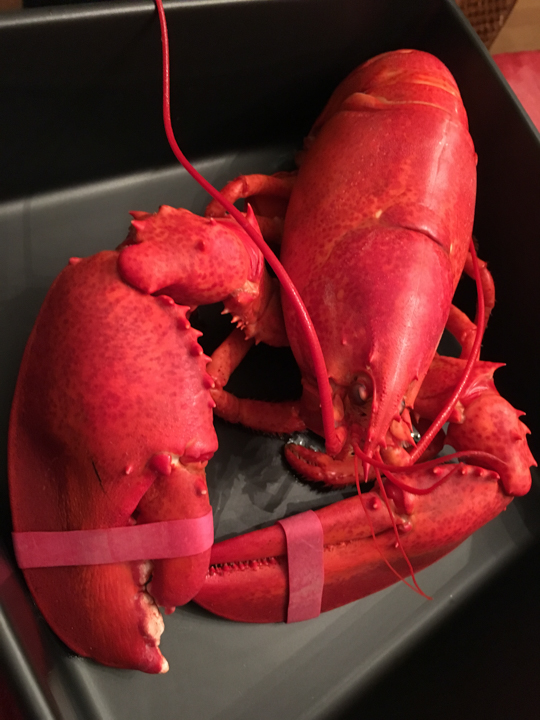 Pinkham's is my usual go-to place. Last time I picked up lobster here it was $6.75/pound. Afraid of boiling the critters yourself? I admit, I can't do it either. Pinkham's charges just 25 cents extra per pound to boil them.
Atlantic Edge is walkable from Back Bay Cottage and last I checked the lobster was going for $7/pound.
Hannaford's supermarket also sells lobster and will boil them for you at no extra charge.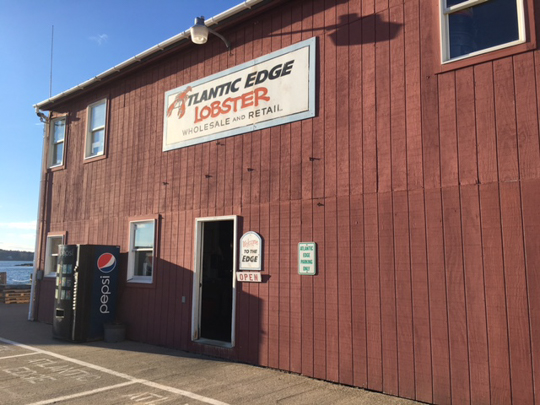 All of these places sell a wide variety of other seafood as well.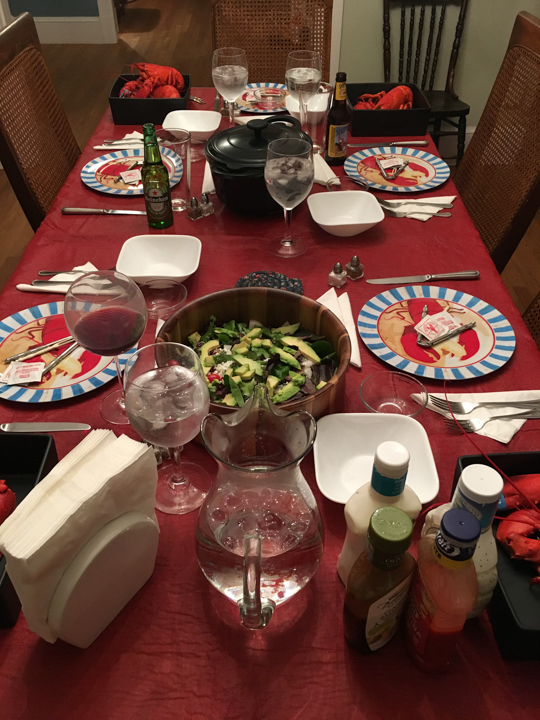 If you're staying at Back Bay Cottage, there are pots to boil your own lobster (for the brave), lobster crackers and picks, plates with instructions on how to eat whole lobsters, and even a bunch of plastic lobster bibs ready and waiting for you!