Just a 30 minutes' drive from Boothbay Harbor is Oxbow Brewery's Newcastle tasting room.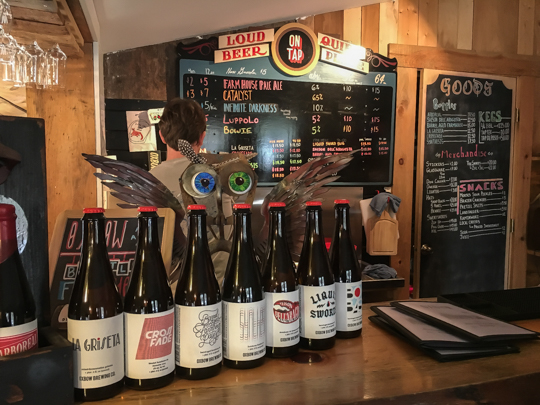 It's a cozy room that serves beer and nibbles and offers board games and books for those who just want to (drink and) hang out for a while.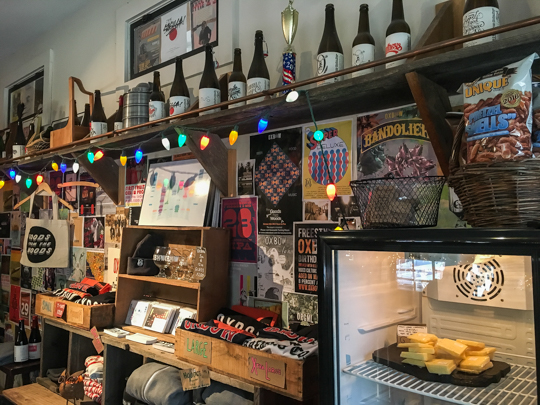 They also sell beer and food products to go, as well as other souvenirs.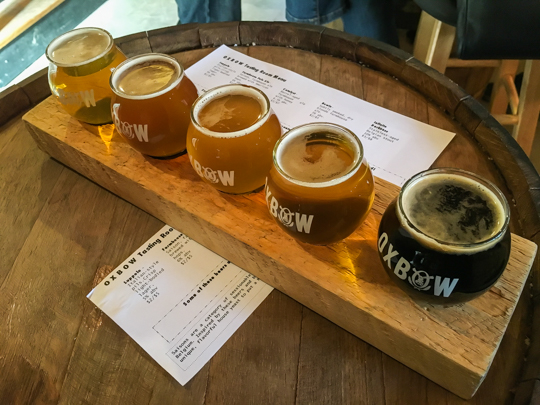 I recommend getting a flight of beer to try out the various selections.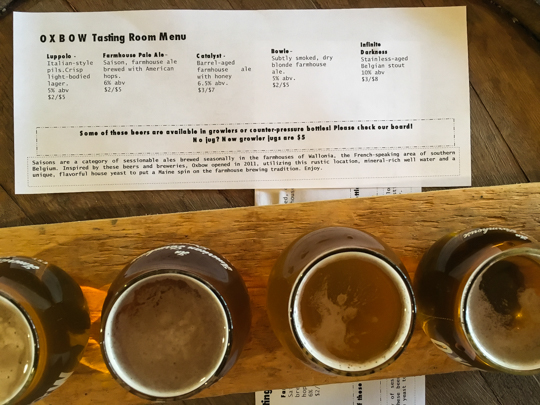 Check here for upcoming events at the brewery.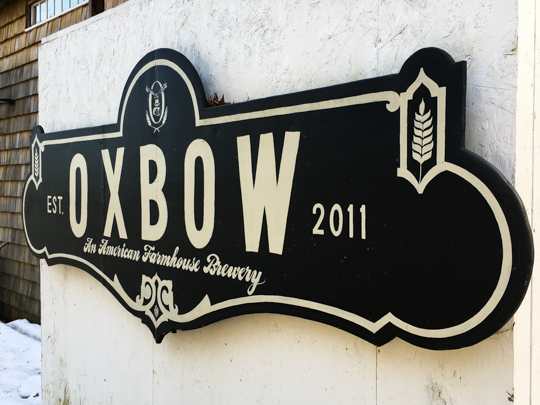 You can easily combine a visit to Newcastle (I recommend the Newcastle Publick House for lunch or dinner!) and/or to Damariscotta.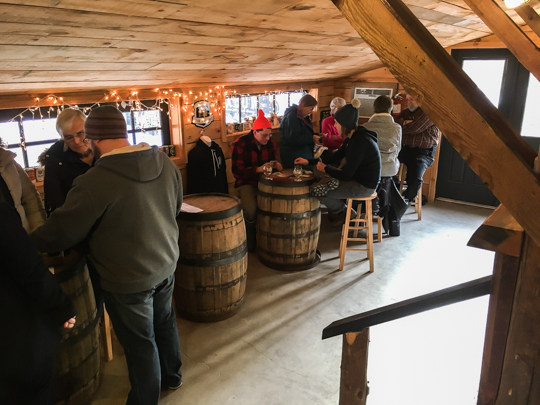 Oxbow Newcastle Brewery
274 Jones Woods Rd
Newcastle ME 05443
Hours:
Monday – Closed
Tuesday – Closed
Wednesday 3-7pm
Thursday 12-7pm
Friday 12-8pm
Saturday 12-7pm
Sunday 12-7pm