In December, I had the opportunity to spend a few days in Portland, Maine. I confirmed my hunch that this may be my favorite small city in America. December was chilly, but fighting low temps is worth it to see the wonderful displays of holiday lights.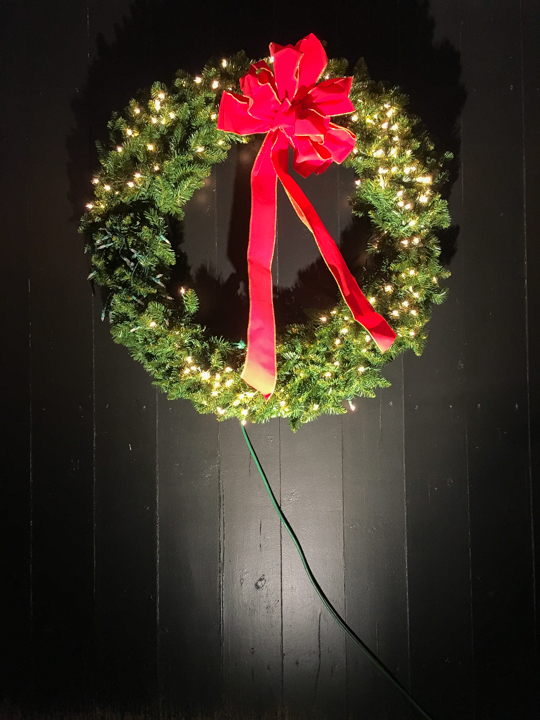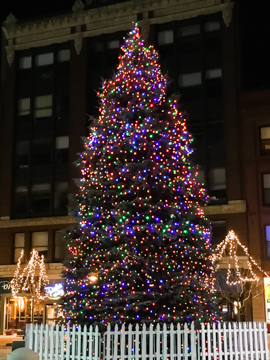 A family had asked to rent my place in Boothbay Harbor the second weekend in December, when I had planned to be in Maine. I was invited to a dinner Thursday evening in Portland and needed to be in Boston Sunday by mid-day, so it was the perfect opportunity to spend some real time in this city that I drive through several times a month but had never truly explored. I rented a room via AirBNB on Pine Street in the West End.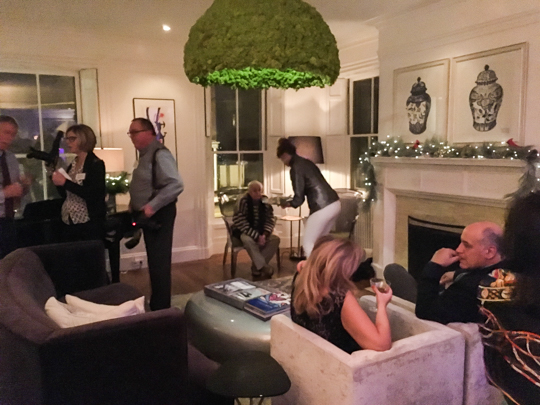 The bar/lounge at the Danforth
The AirBNB wasn't fancy but it was just what I was looking for: in a great location between the Old Port and the West End, clean and comfortable, with wifi so I could work, and cheap! I paid only $43/night (and it seems they have now lowered it to $30/night for the winter!)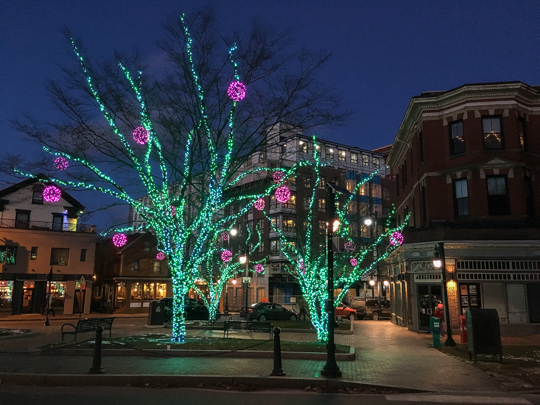 I call this "48ish hours" because I arrived Thursday evening and left first thing Sunday morning. So technically it was about 63 hours, though I spent most of the day Friday working from my AirBNB room. Real life must go on!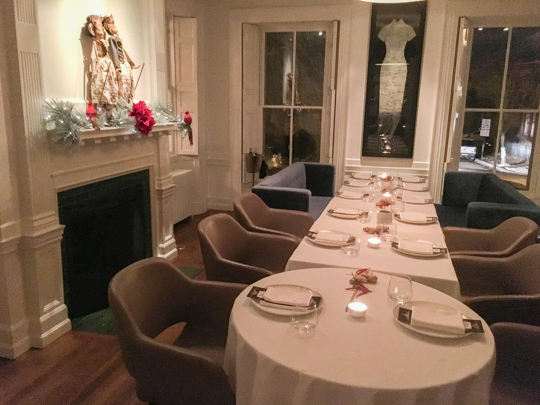 The dining room, Tempo Dulu restaurant, at the Danforth
A special thanks to my friend Karen Watterson who invited me to the incredible dinner at the Danforth Inn, setting into motion this idea of a Portland weekend, and also for inspiring me to write about the weekend. She told me at the dinner how she planned to spend 48 hours in Portland the weekend after, to write it up for The Maine Mag. I recommend also reading her official version of 48 Hours in Portland!
***
Thursday, December 8th
5:00pm: Arrived at the AirBNB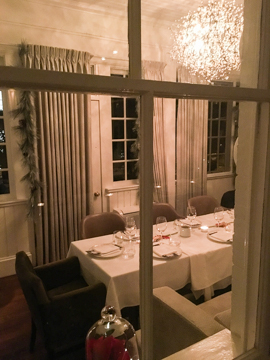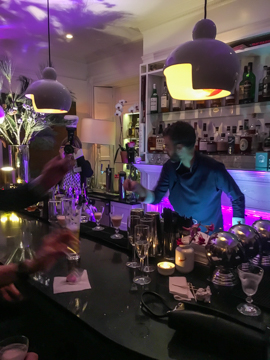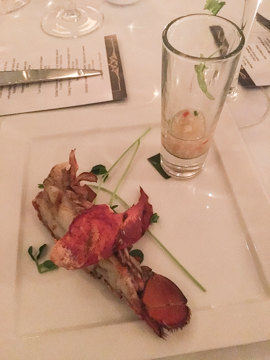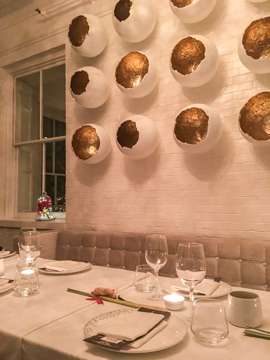 The Danforth
6:00pm: I had the great honor of attending a special dinner at the Danforth Inn in the West End. The dining room was privatized while guest chefs from Bangkok prepared an unforgettable tasting menu. If you're even in Bangkok, do visit them at their unique in-home restaurant!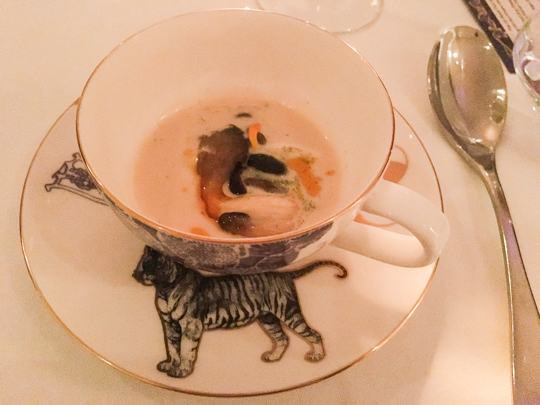 At the Danforth
The Danforth is a beautiful hotel, and highly recommended if you're looking for a special treat. Likewise, the restaurant, Tempo Dulu, is a splurge but would be a wonderful spot for a special occasion. If you're not looking for a splurge though, consider dropping by the Danforth for pre-dinner cocktails or appetizers at the bar.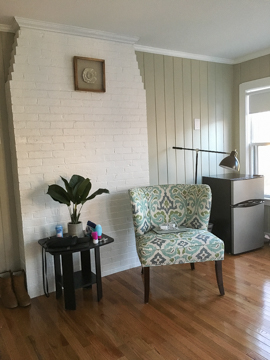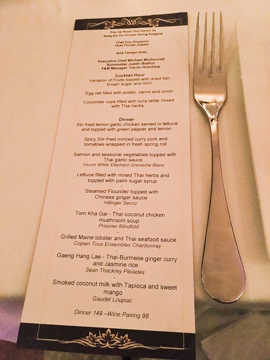 My AirBNB room and the menu at the Danforth
Friday, December 9th
7:30am: I woke up early and walked down the hill to Holy Donut, an establishment I first learned about through Instagram. If you think of yourself as a donut connoisseur, this is a must. Dark chocolate sea salt? Coffee brandy?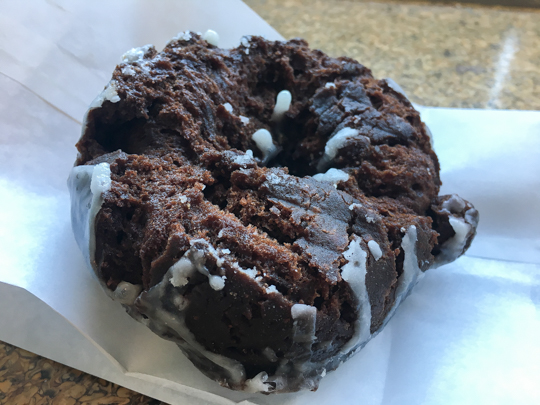 8:00am: After the donut, I explored the West End and the Western Promenade by foot. The houses are magnificent. It's a great neighborhood in which to get yourself lost, but at a minimum, recommend walking the six short blocks of Bowdoin Street. The Portland House Stories blog gives you insights into a number of the houses of the West End.
9:00am: Worked from my room!
1:00pm: Hot Suppah is another restaurant I'd been wanting to try, for its southern/soul food cuisine. For a mere $8, I had the grilled cheese & cup of soup (shrimp, corn & andouille chowder).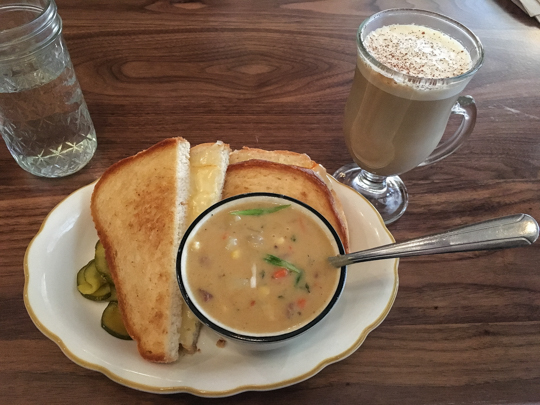 2:00pm: More work from the room!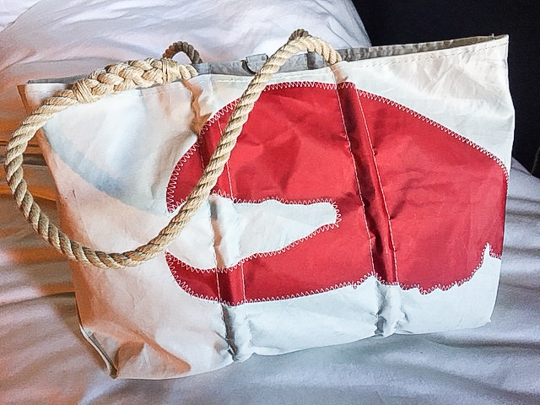 4:30pm: Walked down Congress Street to the Old Port to pick up the Sea Bag (made from actual old sails!) that I had ordered and take a look around their Old Port shop. Stopped by Flea-for-All, an indoor flea-market-meets-vintage-shop, on the way back to my AirBNB. Portland has a number of unique shops, mostly around the Old Port area.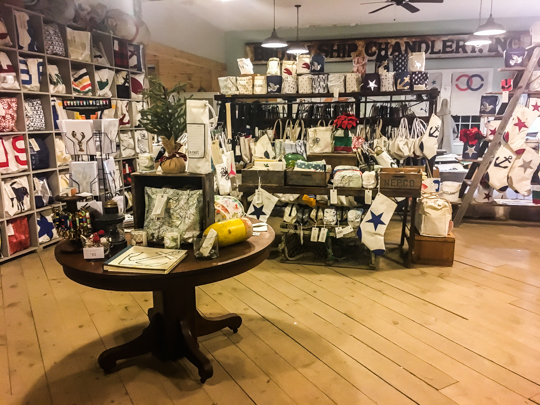 6:00pm: Met up with friends at this sleek bar and lounge for local brews (and unlimited refills of free popcorn) at Portland Hunt and Alpine.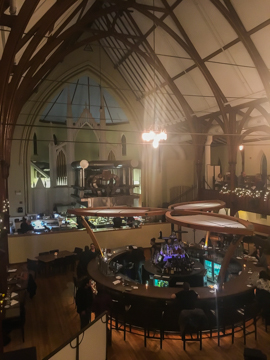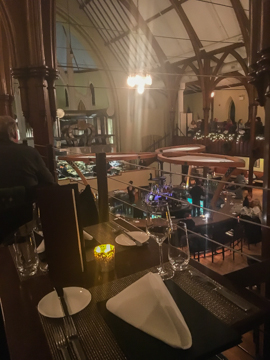 8:00pm: Dinner at Grace. This is a must. If you're unable to commit to a full meal here, you should at least stop by for a glass of wine and an appetizer at the bar, located in the center of the ground floor of this renovated Methodist church-turned-restaurant. It is quite an experience. While a three-course dinner with wine can get expensive, the prices are actually quite reasonable for what you get. I found the appetizer prices to be especially reasonable. Reservations recommended!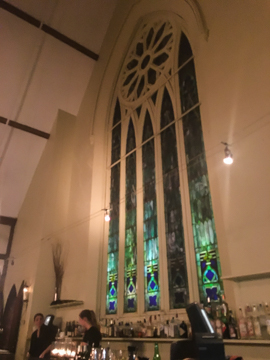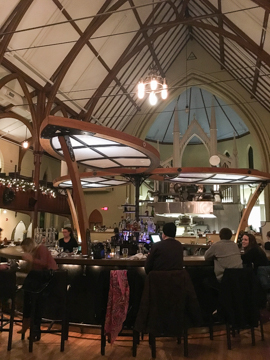 My friend and I started with some local (Damariscotta) oysters, then I moved on to the mussles appetizer (while he had a charcuterie plate), then I had cod as my main while he had the venison. We savored every bite.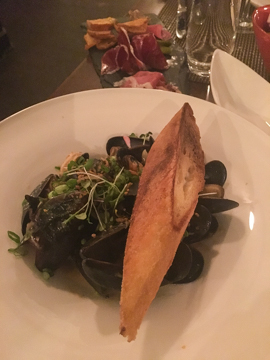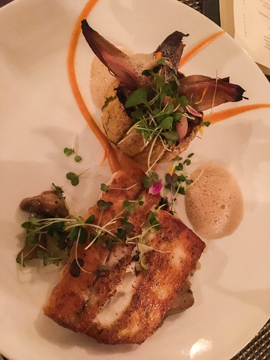 11:00pm: Grabbed one last drink at Congress Bar & Grill, on the way back to my AirBNB.
Saturday, December 10th
9:00am: Breakfast at Becky's Diner, a Portland institution. You have to get there early to beat the lines. At 9am, we had to wait a half hour or so, but it was worth the wait.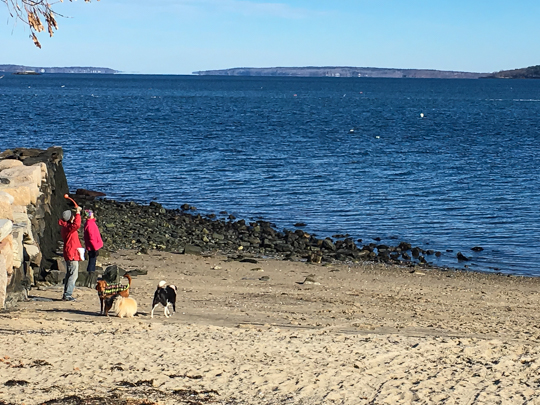 10:30am: From Becky's, I walked Northeast, picking up the Eastern Promenade Trail at the corner of Commercial and Franklin Streets. I followed the paved walking/cycling trail all the way around the coast of the peninsula, to Washington Street, then headed up into the East End and Munjoy Hill neighborhood.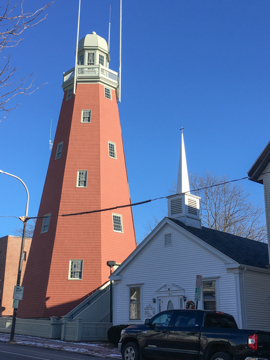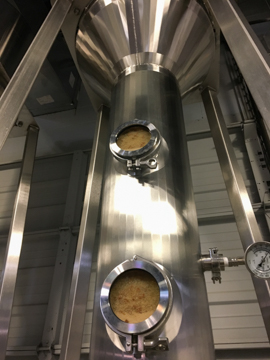 You can learn about more Portland Trails here.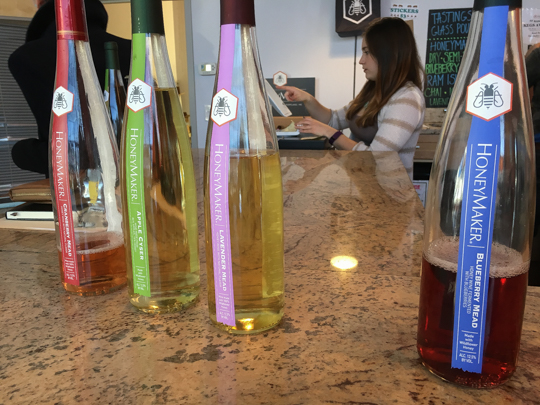 12:00pm: I happened to walk by Maine Mead Works (oops!) and decided to pop in for a tasting. Contrary to what I would have imagined, I actually liked the lavender mead the most! The staff was super friendly and offered me an unofficial tour of the facility with some explanations on how mead is made (from honey). Mead is no longer just for the Middle Ages!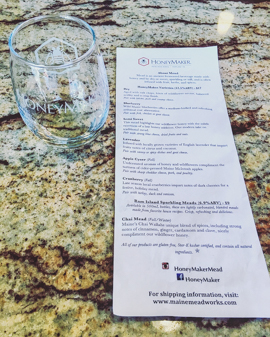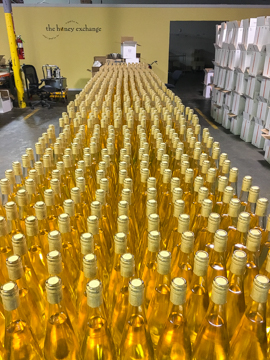 1:00pm: I wasn't even hungry again after Becky's, but I couldn't pass up the opportunity to grab a bite at Eventide Oyster Co. And you don't have to trust my opinion on this recommendation. Even Condé Nast recently named Eventide to its list of best restaurants in the world, and the top restaurant in Maine.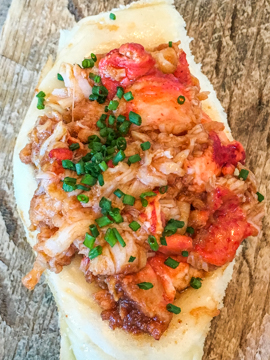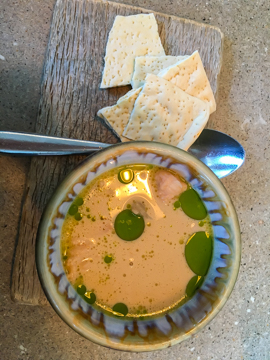 I had been once before and the food was so incredible, I ordered the exact same thing again: the Eventide Brown Butter Lobster Roll and a cup of lobster stew (with coconut, green curry and maitake). It's often hard to get a table here, but as one person, I managed to grab a bar seat, where I had a front row view of the oyster shucking.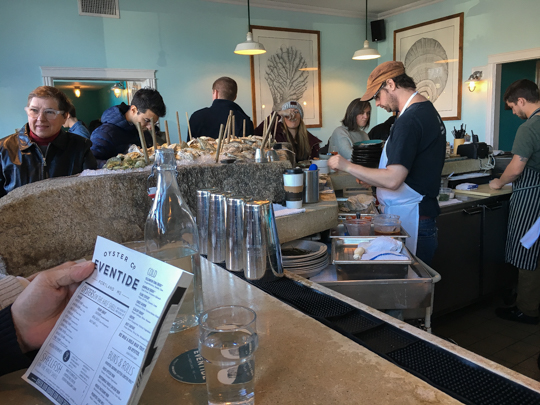 2:00pm: I picked up some chapstick (Maine style) at a local shop, then walked over to the Craft Beer Cellar, a specialty beer shop, the meeting point for my Maine Brew Bus Tour.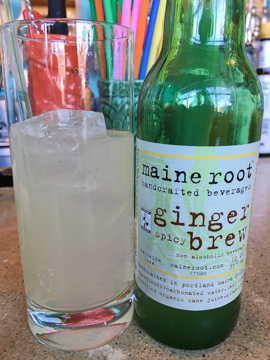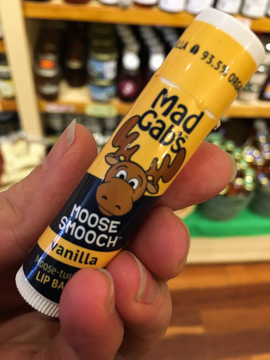 I had learned about the Brew Bus Tours from a beer festival I attended over the summer in Boothbay. In about 3 ½ hours, we visited three different breweries south of Portland (the Southern Crawl):
Dirigo in Biddeford. Just recently opened, this brewery is housed in a renovated mill and overlooks the Saco River.
Banded Horn sits just across the river from Dirigo and is a more lively brewery, a bit of a party scene, at least on weekends.
Barreled Souls is a smaller, more traditional brewery where the beer is fermented in oak barrels.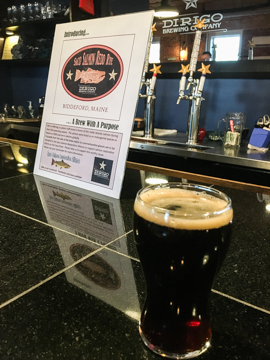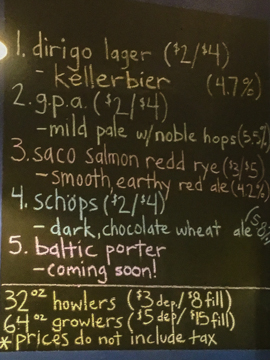 We were about 10 people on our bus, so a small group. The tour leader, a cicerone (i.e. beer sommelier) was very knowledgeable about beer. He told us a good deal about the history of the brewery scene in Maine and about each brewery, and he was also happy to answer any questions.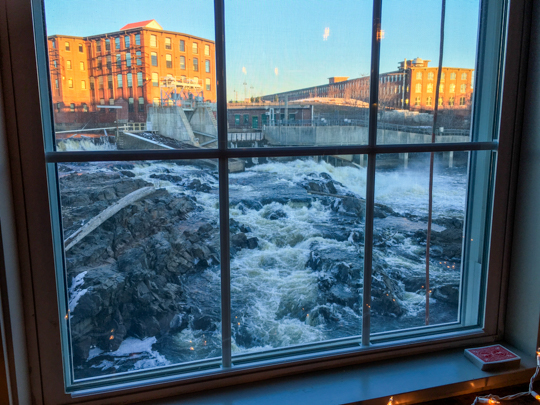 View from Dirigo
At each brewery, we tasted 4 different beers. Luckily, the bus was stocked with plenty of water!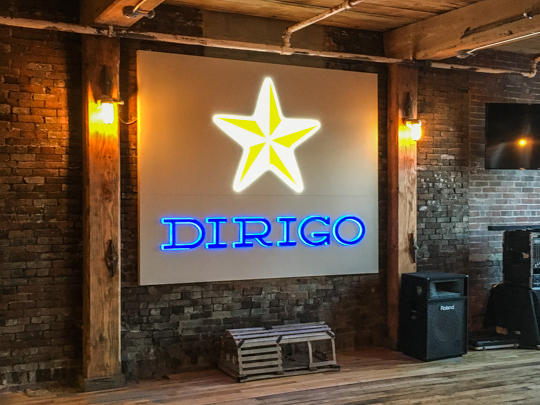 I would do the brew bus tour again in a heartbeat, and even if you choose the same tour, you're unlikely to go back to the same brewery twice.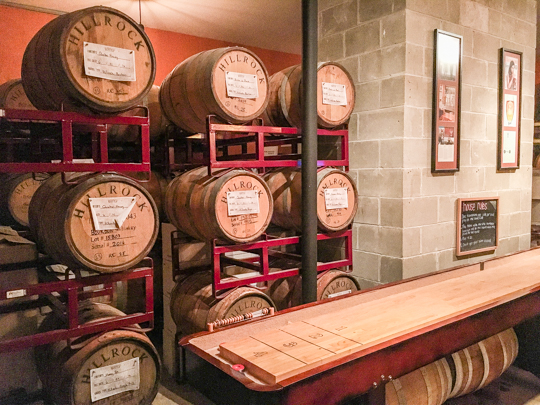 Barreled Souls
6:00pm: I ended up with a bit of time to kill before the evening concert so I stopped by Slab ("Sicilian street food") for a slice of pizza. Creative and delicious. They also offer a great array of craft beers.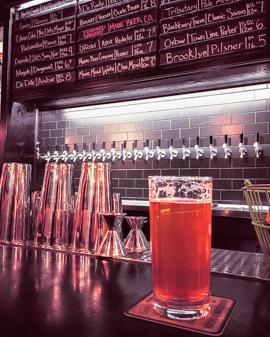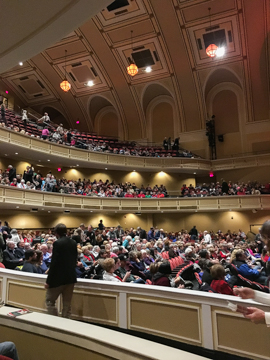 7:00pm: Magic of Christmas by the Portland Symphony Orchestra at the Merrill Auditorium. I was hesitant to go to yet another Christmas concert but after reading about this annual concert in Bob Witkowski's 100 Things to Do in Portland, Maine Before You Die, I thought maybe it really is a must see. And it truly was.
This production is more than just a symphony concert. The program also showcases a Christmas chorus of 80+ singers and Cirque de la Symphonie performers who perform several works, choreographed to the music. Listen to the conductor give a sneak peak of coming attractions in this video.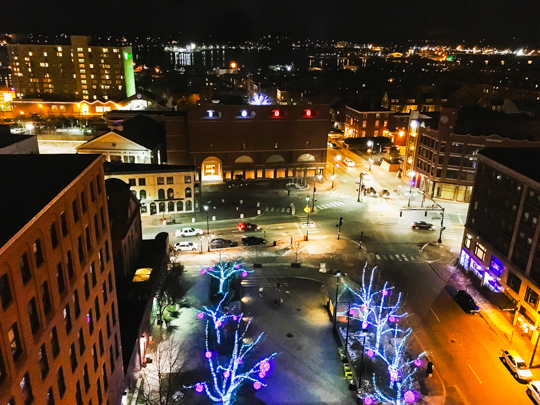 9:00pm: We grabbed a drink after the concert at the Top of the East, Portland's highest up bar. What it lacks in terms of character, it makes up for with its great view of Portland and Casco Bay. It's a happening place on a Saturday night and a good pick if you're looking for something a little fancier.
Sunday, December 11th
9:00am: Departed for Boston from the Portland Bus Terminal (only a six-minute drive from my AirBNB)
***
Since my December weekend in Portland, I returned once more in early February for a Saturday afternoon and evening, long enough to:
Try brunch at Lolita in the East End—definitely a new favorite. I recommend the housemade sausage with crispy fried eggs and a biscuit!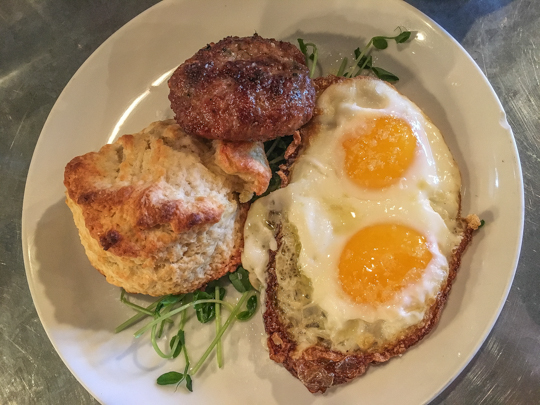 Lolita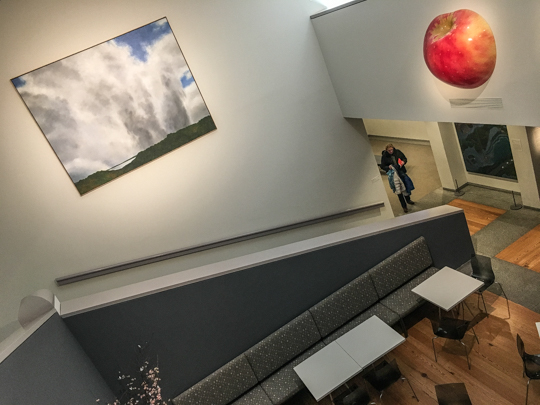 Portland Museum of Art
I highly recommend all these spots, as well as the restaurants in my earlier list of favorite Portland restaurants. And again, don't miss Karen Watterson's 48 Hours in Portland as published in The Maine Mag!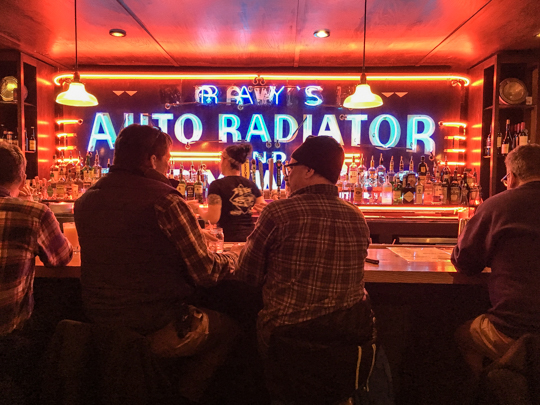 Elsemere
I have no doubt I'll be back in Portland again soon and often and will keep you posted on new finds as well. My list of places I still want to try is growing longer and longer.
If you have a favorite Portland restaurant, I'd love to hear about it!