For years, I've been wanting to check out Damariscotta's festival of the year, Pumpkinfest. This year was finally the year!

Pumpkin regatta (and good example of a Maine accent)
I caught the parade on Saturday, the pumpkin drop on Sunday and the pumpkin regatta on Monday. And of course I was able to admire all the painted and decorated pumpkins lining Main Street.
You might be wondering what is the pumpkin drop? The pumpkin regatta? Well, the drop is where they haul a 1000+ pound pumpkin high up on a crane and then drop it! Splat! The regatta involves hollowing out a giant pumpkin and racing it as a boat–by paddle or motorboat. Normal, right?

The pumpkin drop
Here is a nice write-up of the festivities by WBLM, including some of my Instagram photos and videos.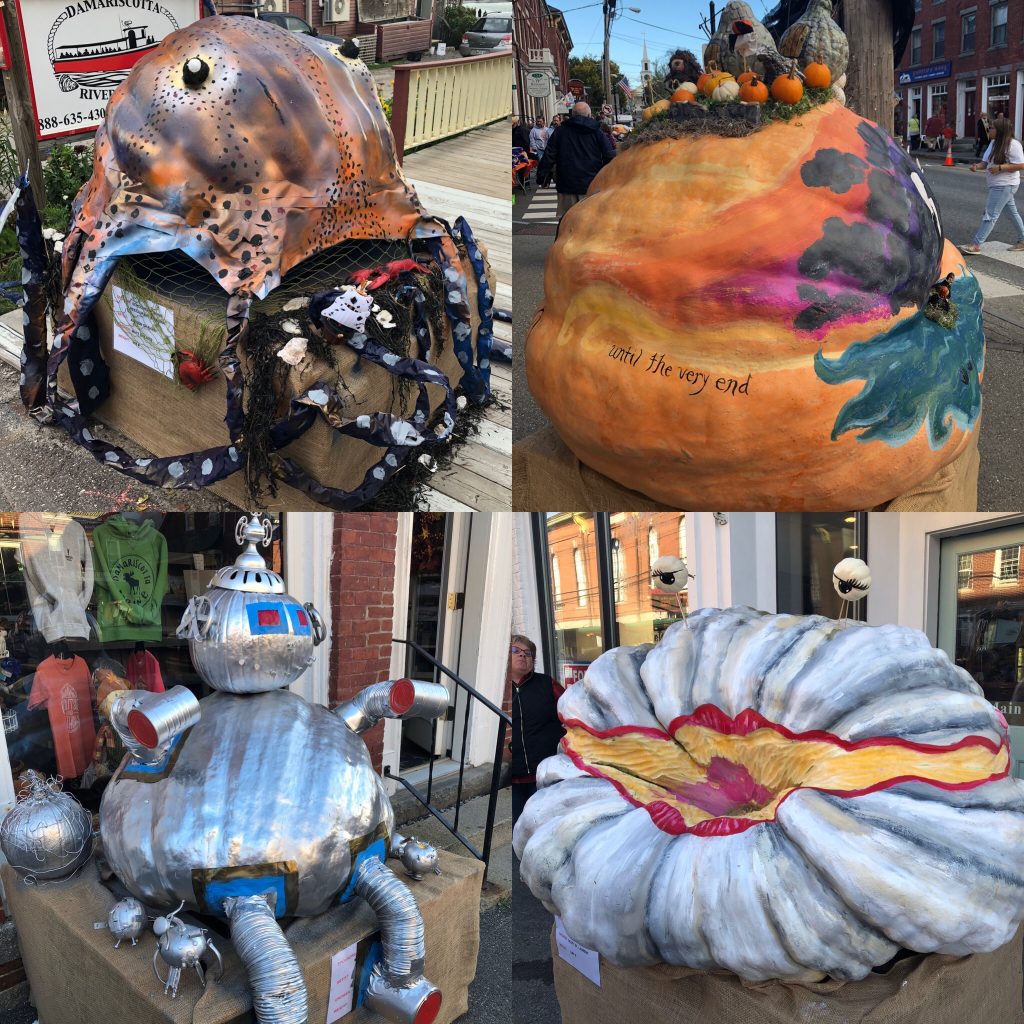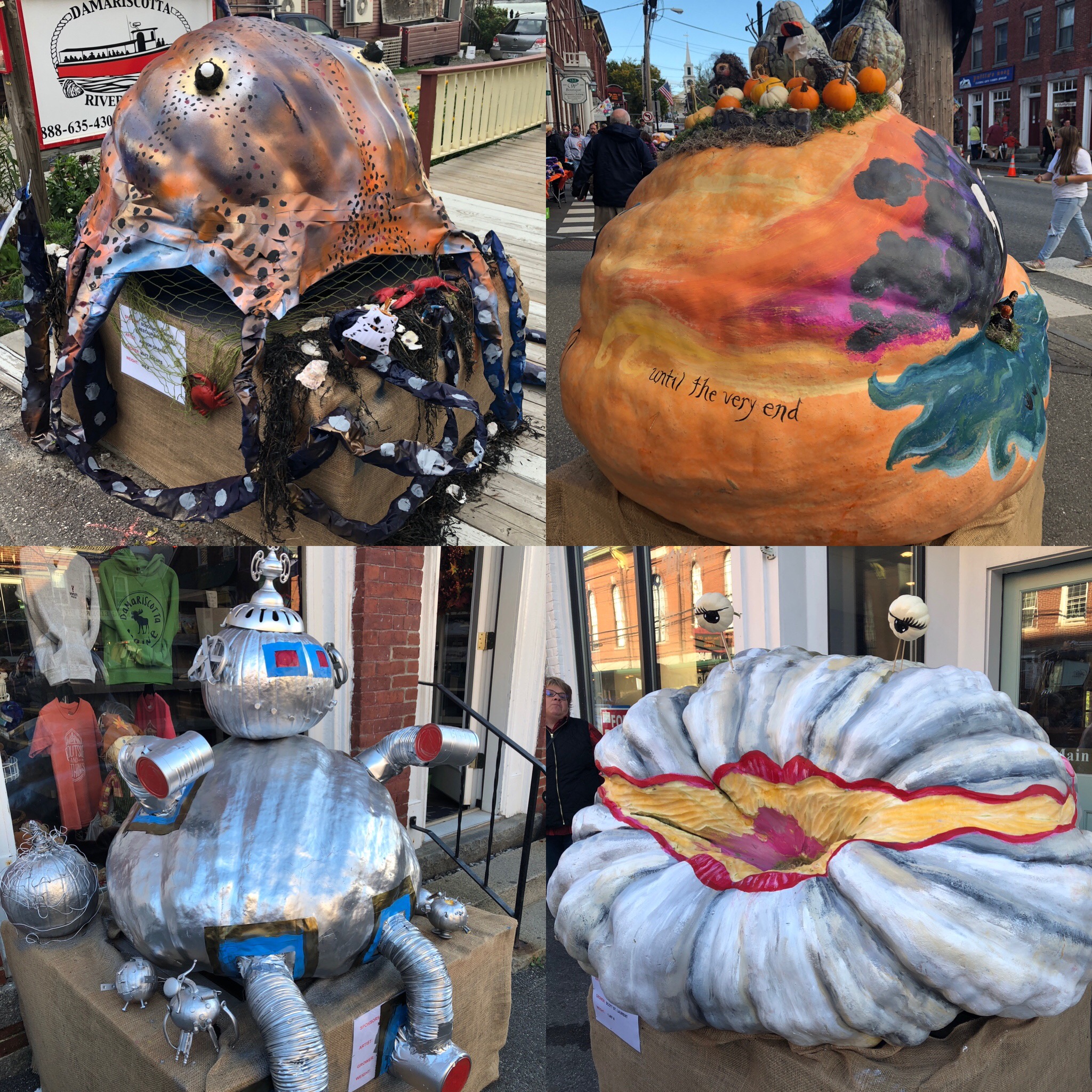 Painted pumpkins
It's a festival you must experience once in your life! Every year over Columbus Day weekend….