I planned some improvements for Portside this year, and some of the renovations–for better or worse–were expanded or sped up after a pipe broke upstairs. Luckily, this all happened in January/February when things are pretty quiet in Boothbay!
The biggest change is a brand new master bathroom shower with a Grohe faucet and rain shower: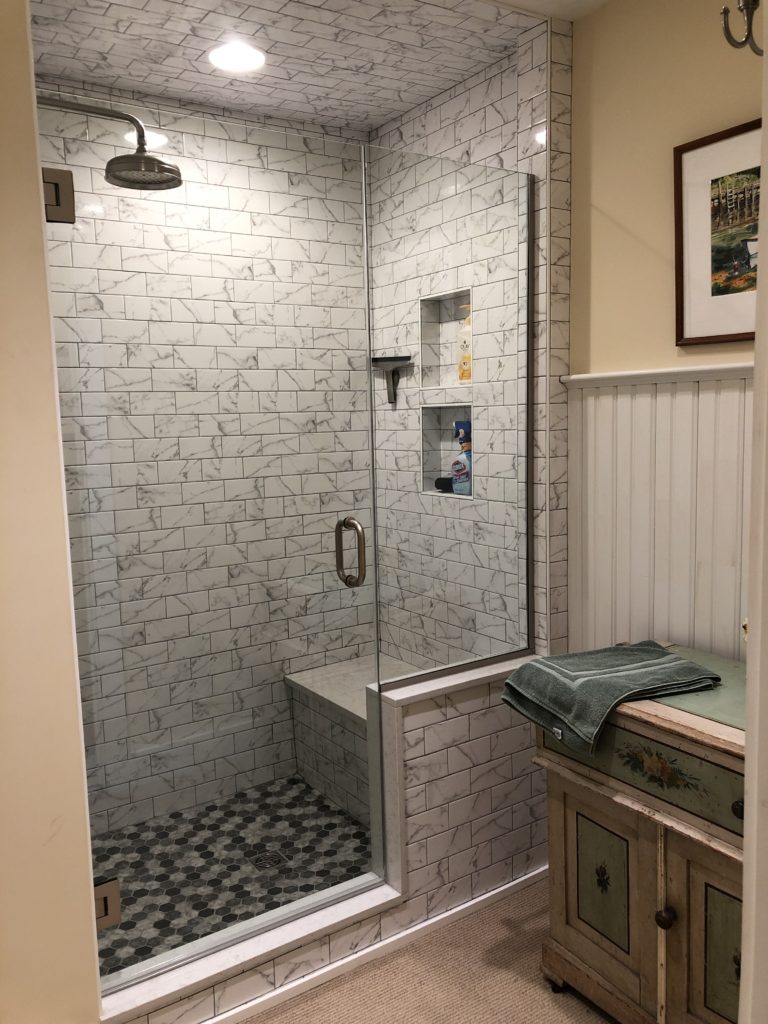 Other changes to Portside include:
New countertops for both bathroom sinks
A new deck door with a screen to enjoy the ocean breeze
Heat pumps/air conditioning(!!) units in the master bedroom and den that will keep the whole unit cool in summer
Come visit and see the improvements for yourself!