In July, I finally went on CAP'n FISH's Kennebec tour, a 44-mile loop from the Harbor, through Townsend Gut (separating Boothbay from Southport Island), across to Bath, down the Kennebec and open ocean back to Boothbay Harbor.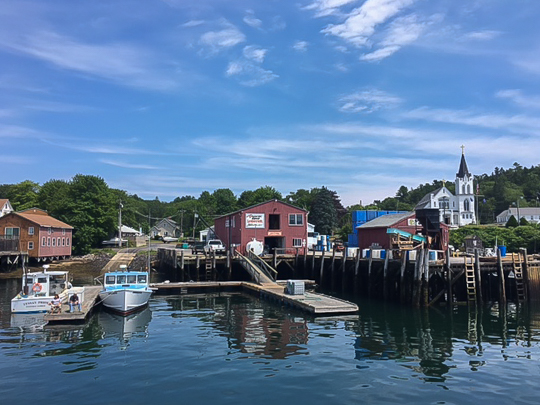 Boothbay Harbor, East Side
This trip covers a lot of ground, but there's a lot to see. Unlike other boat trips, like the one to Monhegan, you are never too far from the coast--well, never except for about 30 minutes of the 3 or so hour trip--so there's no getting bored. (Monhegan is well worth it, but the ride there and back is less exciting than the visit of the island itself.)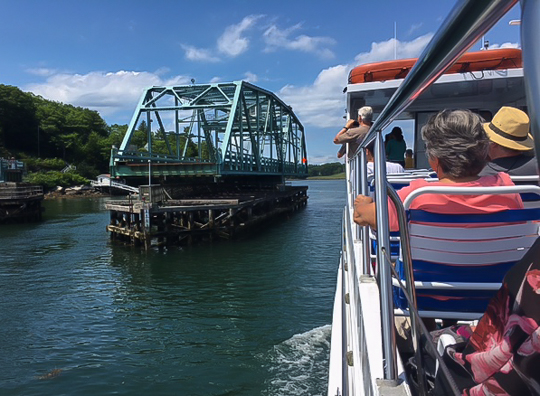 You'll see the Harbor, Townsend Gut, seven lighthouses, the historic Bath Iron Works, Popham Beach and Fort Popham, the Cuckolds, several ospreys' nests and a whole lot more.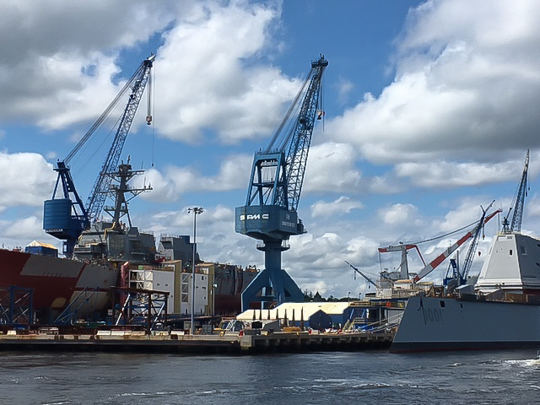 Bath Iron Works
If you're lucky, you'll even see a few seals and porpoises.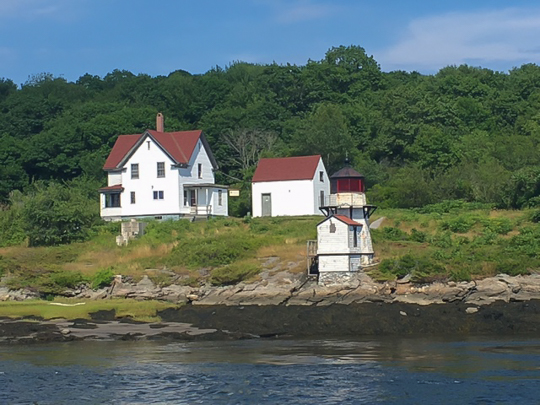 The commentary is a cut above the usual cheesiness; you'll learn a good deal about the region and the neighboring towns and ports.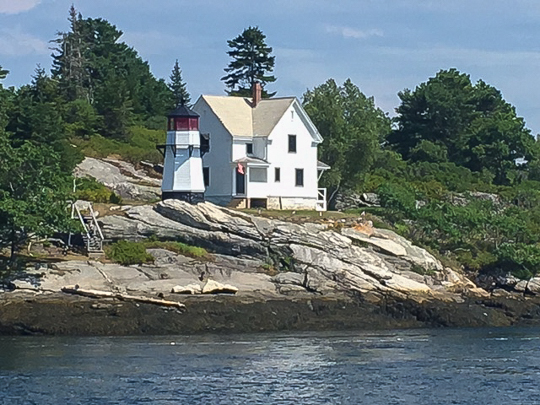 Again, don't pass up Monhegan if the weather is good. And Squirrel Island is also a must on a sunny day. But if I had to pick one boat trip for the boat ride itself, I'd definitely go with the Kennebec tour.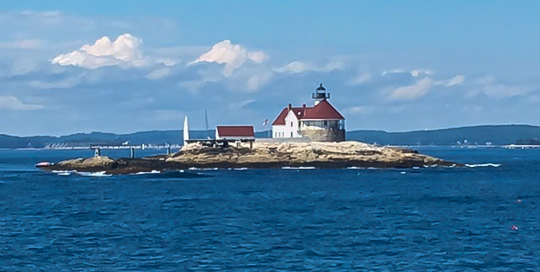 The Cuckolds
The tour runs 2-3 times per week in season, and costs $32 for adults and $17 for kids. Pretty reasonable, unlike the $20 dog fare? Huh?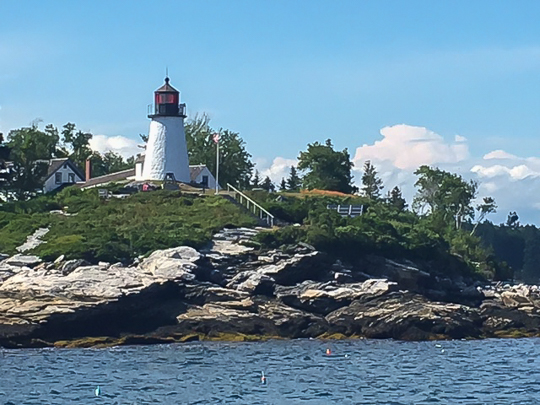 Burnt Island Light, Boothbay Harbor
You can check the tour schedule and purchase tickets online.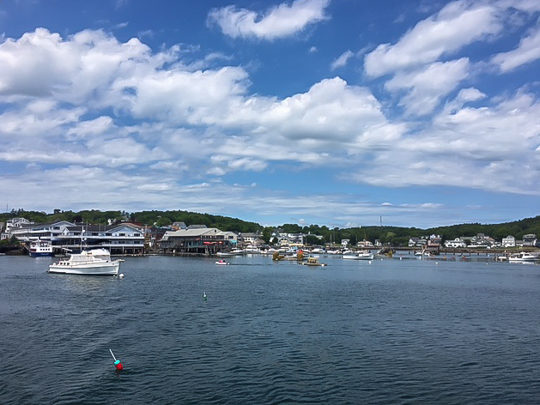 Back in Boothbay Harbor